By: cashless on: Sep 22,2008 In:
Downloads
,
Music
I didn't want to sully the sanctity last blog post with anything unrelated to my mid-life crisis, but I just had to post another MeLo-X related download. Skimming over the MeLo-X blog, I stumpled upon this gem, The way I see it Remix Ep produced by none other than MeLo-X.
Although, it could use a considerable amount more Saadiq, you still need to download this.
By: cashless on: Sep 22,2008 In:
Downloads
,
Music
I suppose it's my middle aged crisis creeping in early, but I sorely miss the times when I was a heartbroken simp over some new faceless, nameless girl that is now more of a idea than a real actual person. Somehow this song reminds me of those youthful, innocent times before the true weight and burdens of adult life took their toll on my hairline.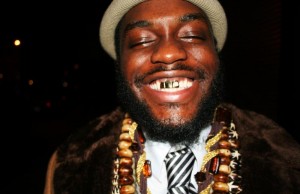 MeLo-X (above) pays invokes the spirit of the late, great J. Dilla with "And I know (Treat her right)". Peep game @ 320Kbps.

By: cashless on: Sep 19,2008 In:
Downloads
,
Mixes
,
Music
,
News
Big up to the dude King Most for blessing the intrawebs with an uplifting mix celebrating the historic nomination, campaign and eventual swearing in of the next president of the United States, Barack Obama. Enough of my thoughts, here's what King Most had to say about the mix himself:
The intent of this mix was to try and capture what WE'VE all been feeling these past months: hope, struggle, and the importance of facing a challenge. It also serves as a reminder, and perhaps an introduction to what OUR candidate is all about. With that being said enjoy, register, & get involved
History, Change, & Victory In November
-King Most
Intro/Smoked Sugar: I'm A Winner
Roy Davis Jr.: People Get Ready
Jackson 5: We're Almost There (DJ Spinna Remix)
Erykah Badu: Soldier (Sasaac Remix)
Masta Ace: Beautifull
Black Spade: We Need A Revolution
Skull Snaps: It's A New Day
Marvin Gaye & The Mizzel Brothers: We Are We Going?
James Brown: Mind Power
Antibalas: Si, Se Puede
Grandmaster Flash: The Message (Next Message Blend Version)
Dj Day: A Place To Go
Double Exposure: Everyman For Himself
Donald Byrd: Change Makes Ya Wanna Hustle
Stevie Wonder: Blackman (Kay Sputnik Re-Edit)
L.T.D.: Love To The World
Cymande: Bra
Pitbull: American War
The Dynamics: Move On Up
and big shouts to my dude Prince Aries of D2S for the graphics.
By: liltiger on: Sep 12,2008 In:
Events: Past
,
Lil Tiger
,
Music
,
NYC
,
Updates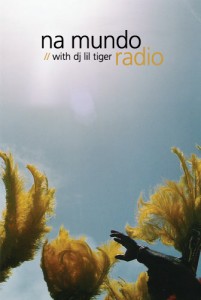 SATURDAY | 13 SEPTEMBER 2008
@ PNC Radio Studio
10 Jay Street — Suite 206
Brooklyn, NY 11201
We're throwing a launch party to celebrate DJ LIL TIGER's new internet radio show NA MUNDO RADIO on the Children of Da Curb Network. The show will feature soulful/cultural music from across the globe, with guest DJs, artist interviews and great music. LIL TIGER will be spinning at the party. There will be a cash bar for satisfying beverage needs.
The party is from 6-9 rain or shine at the PNC Radio studio on the Dumbo waterfront in Brooklyn. Great views of the Manhattan Bridge and lower Manhattan. FREE.
RSVP to rsvp@childrenofdacurb.com
featuring:
6p-9p | FREE FREE FREE | No dress code
subway directions: 
F Train to York Street. As you exit the York Street station onto Jay Street, go right on Jay Street and walk towards the water. We're the last building on the left hand side right where the street ends. When you enter the building, take the stairs on your left up one flight and we're in suite #206.
By: liltiger on: Sep 12,2008 In:
Cashless
,
Downloads
,
Houston
,
JD
,
Mixes
,
Music
Houston legend and bounce aficionado DEF JAM BLASTER is featured on Nolabounce.com, a new blog dedicated to New Orleans Bounce music. Emynd, Noz and buhbOmp's own JD and Cashless spread the wealth, including a hot Def Jam Blaster bounce mix from the vaults. Get knowledged and peep tunes here …
By: cashless on: Sep 11,2008 In:
Music
,
Video
I thought it couldn't get any worse for my dude Kanye after dropping that horrible Love Lockdown crap just yesterday. Does hitting rock bottom musically have any effect on an artist's mindstate? Methinks so.
I present Exhibit A:
This pic was taken on
MONDAY!!!
Exhibit B:
Video of Kanye smashing a $10K camera in a crowded LAX airport terminal. "There ain't no police"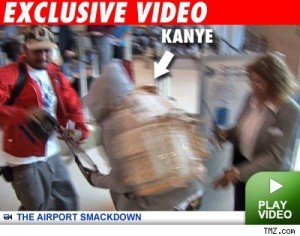 Video
(AP) — Police say they have arrested Kanye West at Los Angeles International Airport on suspicion of vandalism after an altercation with a photographer.

An airport spokesman says police also arrested West's bodyguard shortly before 8 a.m. on Thursday.

Airport spokesman Marshall Lowe says early reports are that West got into an altercation with a commercial photographer and a camera valued at more than $10,000 was broken.

The incident happened before West and his bodyguard, who was not identified, went into a security checkpoint at the airport.

Lowe says police are continuing to interview witnesses and West may be booked later this morning.

A call to West's publicist in New York was not immediately returned.
And of course, Exhibit C:
Love Lockdown
By: cashless on: Sep 11,2008 In:
Music
,
Video
We've already posted Take me away fast which features German Afrobeat digger Frank, but the cats at Double U O Globe are hard at work with their own documentary based on Afrobeat music, although apparently less focused on the digging aspect. Legends of Afrobeat features renowned digger Duncan Brooker and Soundways records founder Miles Claret, both of which, along with Frank, are often referred to as the most revered historians and collectors of 70′s era African music. You won't find much on the Legends of Afrobeat documentary on the internet other than that the Double U O site itself.
"it is impossible to squeeze the afro scene from Nigeria into one album,
you could do twenty albums and still not have covered much of it. There
are literally thousands and thousands of records made there, and the vast
majority of non Nigerians have never heard it."

- Miles Claret, Soundways records"
" In some cases I'm the first person to talk to these guys about their music in thirty years … I've seen incredible things, heard extraordinary stories. In one instance I heard about people looking for a place to live be cause things have gotten so shitty in some of these places , that they would just go into the vaults of recording studios and just grab all the tapes, and pressing plates and old acetates and just burn it all just to make room for a place to sleep. It began to dawn on me that if I didn't try to save this music no one would. I decided to build an archive and rather that just bootleg the music, like others often do, I'd start trying to get the license and see what more I could discover.

- Duncan Brooker
Peep the teaser and trailer for Legends of Afrobeat.
By: cashless on: Sep 11,2008 In:
Music
,
Video
This is nothing new, but it's definitely something that everyone needs to check for once it drops on dvd. I swiped this from a fellow SoulStrutter's blog. It's the trailer for an amazing documentary on the travels of a German dj through Africa on the hunt for rare records.
Take Me Away Fast
The moto-taxis in Benin are called Zemidjahns which comes from the local language Fon and translated into English would mean "take me away fast".

We chose this as a work-in-process title for Leigh Iacobucci from Tro Tro Productions who shot a documentary by following me around digging for records and visiting musicians in Ghana and Benin last April.

Here is a 4 1/2 minute trailer that will be submitted for funding applications to PBS and Sundance, I hope one of them might be willing to sponsor the editing and post production of this documentary. If you have any suggestions for Leigh, please visit her website simply by clicking on her name and drop her a mail.
**UPDATE**
You can find a great article on Frank's journeys in Africa on Dazed Digital.
By: cashless on: Sep 11,2008 In:
Downloads
,
Music
There's so many things wrong with this song that I'm not sure where to start.  Peep game (or lack thereof).
By: cashless on: Sep 11,2008 In:
Downloads
,
Houston
,
Music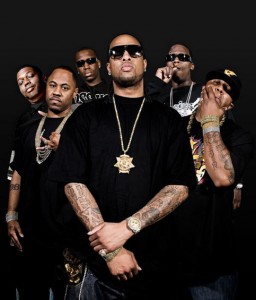 Boss Hogg Outlawz – Living Without
Not sure what this is from or what release it's gonna be on, but this definitely some shit to bump buhbOmp in the ride.
***UPDATE***
You can find Living Without on the Boss Hogg Outlawz' album Serve & Collect II in stores now.