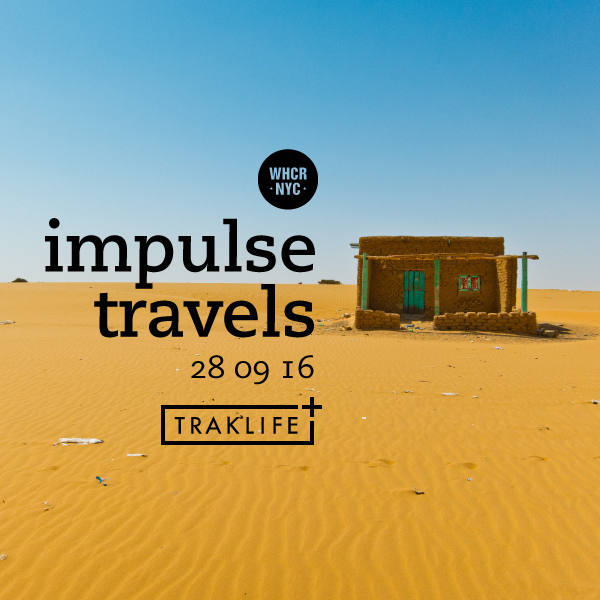 impulse travels radio. episode 228. 28 september 2016.
Check out the latest episode of DJ Lil Tiger and Empanadamn's Impulse Travels Radio Show on WHCR 90.3fm in Harlem and Traklife Radio in downtown L.A.

» OR DOWNLOAD HERE «
( pc: right-click and save as / mac: option-click )
photo: Lonely Building. Ash Shamaliyah. Sudan. | by Mark Fischer. licensed under a Creative Commons Attribution-NonCommercial 4.0 International License.
This episode features a live IMPULSE MIX from EMPANADAMN, plus new music from Alsarah + The Nubatones (NYC + Sudan), Machinedrum + Ruckazoid (BK + Los Angeles + SF), NxWorries (Los Angeles), Manatee Commune + Moorea Masa (Seattle + Portland), Megatronic (UK), Tensnake (Berlin), Chet Porter + Chelsea Cutler (Toronto + Connecticut + Massachussetts), Jus Now (UK + Trinidad), Jadu Heart (UK), Fort Knox Five + Ursula 1000 (D.C. + BK) and more.
You can check out EMPANADAMN's mix below featuring tunes from Hassanah (Angola + Kenya + Sierra Leone), Wayne Wonder + Young Luxenberg (Kingston + Brussels), Richie Quake + Corey Cambridge (BK + Richmond), Jidenna + INTLparty (Wisconsin + Nigeria + Bay Area), Jagged Edge + Nelly + ClubbJunky (ATL + St. Louis), Jack + Lewis X D'Maduro + Lirical (Nederland), Billie Eilish + Jengi Beats (Los Angeles + Nederland) and more.