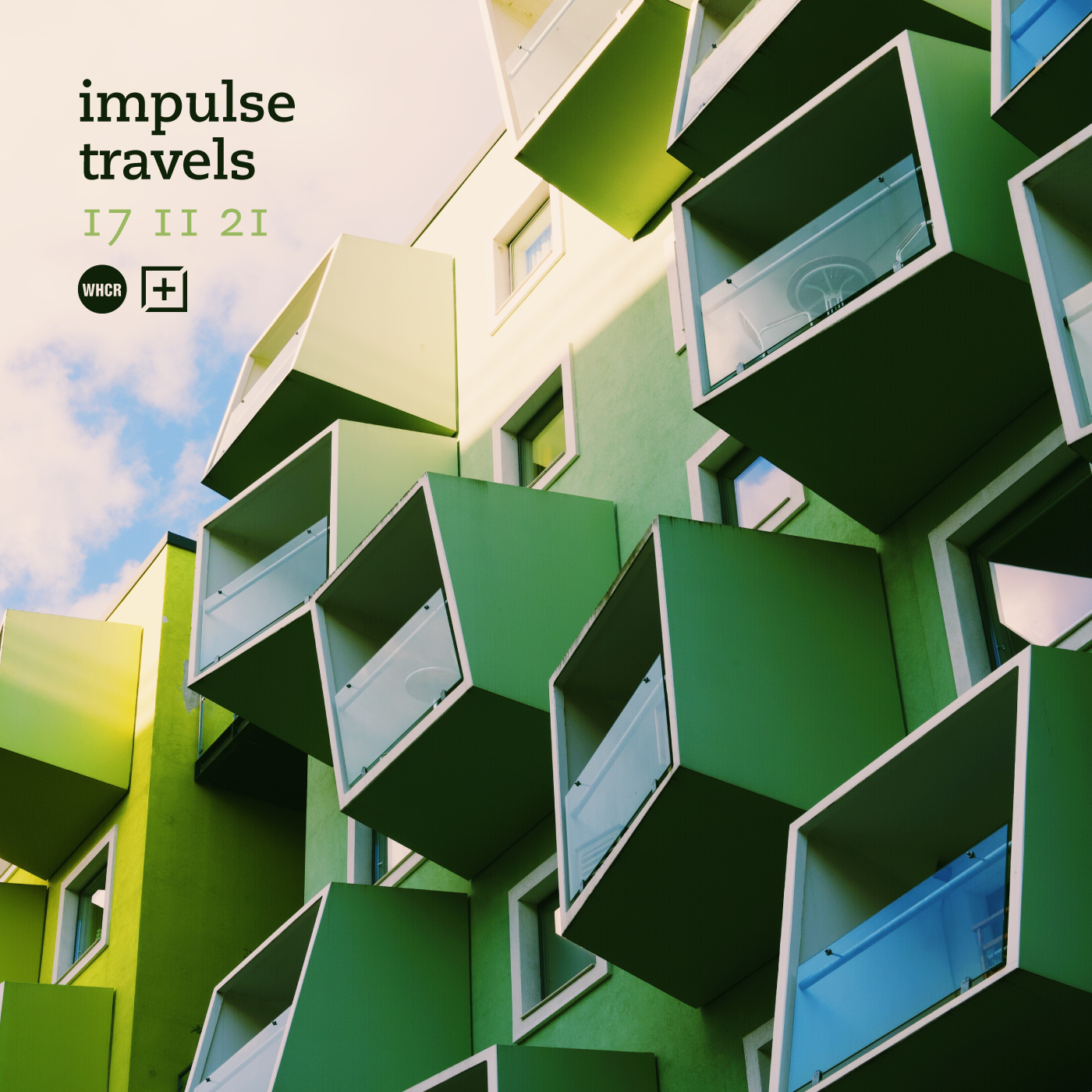 impulse travels radio. episode 461. 17 november 2021.

Check out the latest episode of DJ Lil Tiger and Empanadamn's Impulse Travels Radio Show on WHCR 90.3fm in Harlem and Traklife Radio in downtown L.A.

» OR DOWNLOAD HERE «
( pc: right-click and save as / mac: option-click )
photo: Robert Jacobsen Kollegiet. København. Danmark. | by blocks via Unsplash.
Our 11/17 episode features tunes from The Pendletons + Jacques Renault (SF + D.C. + BK), Kid Sublime (Amsterdam), Conor Albert (UK), Yosaku (Los Angeles), Logic1000 (Sydney + London), Lakim (Virginia), Flores (El Paso), Templime + 星宮とと (Tokyo), Holly vs. Shield + Subp Yao (Portugal + Copenhagen + Heerlen), Jimpster + Rich Medina (UK + Philly), Samm Henshaw + Keyon Harrold (London + Ferguson), Moonchild (Los Angeles), Hemai + Ruby Wood (London), Dju Dju (Belgrade), Rush Davis + Kingdom + Rochelle Jordan (Los Angeles + UK), PinkPantheress (Bath), Eddie Harris + Opolopo (Chicago + Sweden), Charlotte Adigéry + Bolis Pupil (France + Ghent + Martinique + Guadeloupe), Tennyson (Watertown), WheelUP (London) and more.