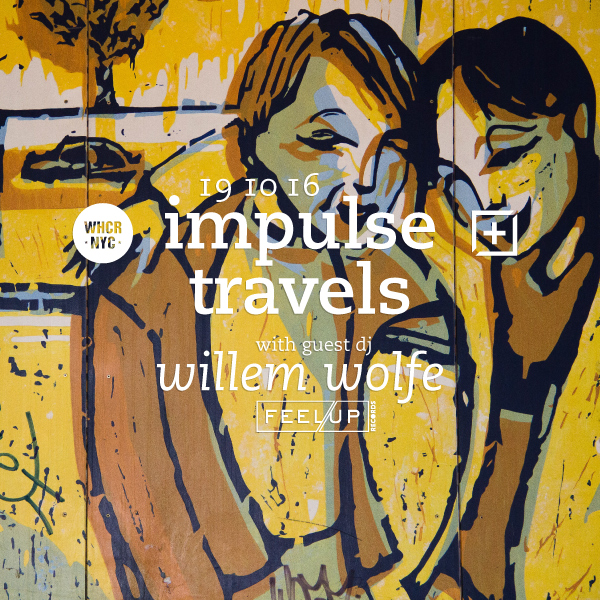 special guest: willem wolfe of feel up records
impulse travels radio. episode 231. 19 october 2016.
Check out the latest episode of DJ Lil Tiger and Empanadamn's Impulse Travels Radio Show on WHCR 90.3fm in Harlem and Traklife Radio in downtown L.A.

» OR DOWNLOAD HERE «
( pc: right-click and save as / mac: option-click )
photo: Photo Day 9.0 (Rondo 1). Warszawa (Warsaw). | by Kuba Bożanowski. licensed under a Creative Commons Attribution-NonCommercial 4.0 International License.
This week's episode featured a live IMPULSE MIX by Feel UP Records' WILLEM WOLFE, plus music from Sampha (UK), Berhana (ATL + Ethiopia), Dead Horse Beats + Frase (Halifax + Montréal), Smerz (Norway), D-Felic + Gianna Tam (Nederland + Suriname), Selah Sue (Belgium), Jus Now + Road Man (UK + Trinidad), Noise Cans + Skinny Fabulous + Danielle Viera (Bermuda + St. Vincent and the Grenadines), Wax Tailor + IDIL (France), Tender (London), Pusher + Mothica (Toronto + NYC), Chris McClenney (Maryland + NYC) and more.
You can check out WILLEM WOLFE's mix below featuring his new song "Girl Power", as well as tunes from Mutual Attraction (Warsaw), Moodyman + Gil Scott Heron (Detroit + NYC), Kerri Chandler (Jersey), Escape From N.Y + Alkalino (München), LNR (Chicago), Alexxei N Nig (Italy), Mills + Wills (Los Angeles), Inland Knights (Nottingham) and more.