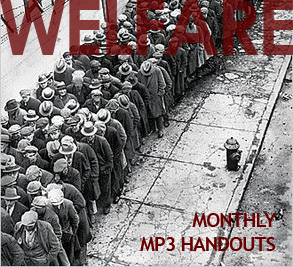 Things have been busy as hell lately, so the mid-March edition of 5ives ALMOST got pocketed. Almost. It's a solo mission this time around, as everybody else is off conquering the world, or hatching a youngin, or hitting up SXSW. We'll come back strong in April with more goodies. For now, hold these five tunes, and keep checking back with us when you get a chance.
(Click the song names to take you to the off-site sharing pages where you can download the tunes. For detailed instructions on how to navigate the sharing sites where we host our files, we've got instructions at the end of this post)
dj lil tiger | all by my lonely
The Supremes – Stoned Love (Joey Honey Delegation Mix)
Joey Honey, who sometimes (rarely?) contributes to this site, put this little gem together, and I love it. A lot. As he says (tongue firmly in cheek): "Who would EVER have guessed the Supremes x disco would be a good fit?"

Madeline Bell – That's What Friends Are For (Danny Krivit Re-Edit)
This is a wonderful rework of a tune that makes me feel great every time I hear it. Danny Krivit is, of course, a living legend and an inspiration. I saw him spin at Deep back in L.A. a number of years ago and he was amazing. Actually, now that I'm thinking about it, I'm mad at myself for not checking him out here in the city. I need to get on that. Anyway, if you've yet to be touched by the brilliance of one of Danny Krivit's infamous re-edits, you have no idea what you've been missing. Also, you're welcome.

AphroDisiax – Unfinished Business (links to Juno where you can listen to and buy the record.)
This is a killer House tune (that also fits neatly into the (UK) Funky umbrella) from AphroDisiax, a West London crew that melds house, tech and broken beat for a deeply soulful sound. This shit is fire.
Update: The label, Jus'House, just released this tune on vinyl with an expected digital release soon to follow. The link above will take you to a site where you can purchase the record. The label contacted me asking to take down the free download link, and out of respect to the label and to the artists, I have agreed. It's not my intention to cut into anyone's way of life with these welfare offerings. I just want people to hear good tunes. So, please do follow the link above and support the artists. You can hear the brilliance of this tune there (just click on the headphones next to the song name on the Juno site). I'll update this post later with a link where the mp3 can be purchased once it's officially released.
Ghostman – 25th Hour
Another sick sick sick Funky beat. Peep Ghostman's myspace page for more soulful goodness.

Babatundi Olatunji – Long Distance Lover
On of my favorites from Olatunji, the late great Nigerian master of percussion. Off the Love Drum Talk album.

—————
Don't forget to check out our Welfare archives.
—————
** INSTRUCTIONS FOR DOWNLOADING **
We host all our Welfare downloads off-site, so what you need to do to download them is to click on the song name in the post, and then look for a download link on the page that that takes you to.
We mostly use divShare, so for divShare follow these steps to download the songs:
– Click on the name of the song. That will take you to a divShare page.
– On the divShare page, on the right-hand side, there should be a link that says "Download Original". Click that link.
– That will take you to another page that says something like "You will be redirected to the download page in 15 seconds". If you just wait a little while, the file will automatically download for you. Or, you can click on "Skip This Ad" at the top right of that page, and the file will start to download right away.
That should do it.
If the file is hosted on some other site besides divShare (like ZShare or MediaFire or something) then just look for a link on that site's page that says download. When you click on the download link, it will probably do something similar to divShare and make you wait a handful of seconds before it starts the download (or offers a specific link to the download).
Hit us up in the comments if you need further instruction. We're here to help. Thanks.