By: liltiger on: Apr 6,2009 In:
Downloads
,
Houston
,
Mixes
,
Music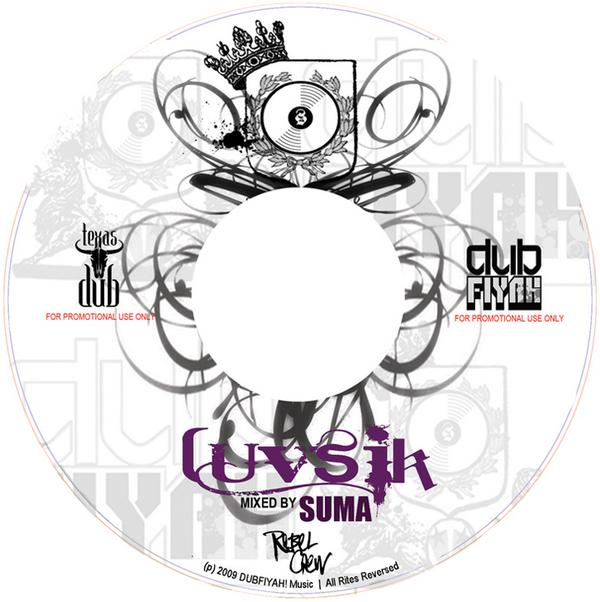 Lot of mixes surfacing lately. Here's another good one from the homie DJ Suma in Houston. As a producer and DJ, Suma has been breaking new ground with various musical styles for many years as a veteran member of Soular Grooves and the Rebel Crew.
Always with a strong ear for reggae and dub sounds, Suma's latest mix, LuvSIK, gets deep into the varied sounds of Charlie Brown's Teacher Dubstep:
Here's the playlist:
1. In For The Kill (Skream Rmx) – La Roux
2. Ghost Hardware – Burial
3. I Luv U (Dubstep Mix) – Eryka Badu & Ziggy Marley
4. Coffee And Tea – LIONDUB Feat: JOHNNY OSBOURNE (MV RMX)
5. Reminissin' (Skream's 'Time Traveller' Refix) – Geiom
6. CCTV – LV/Dandelion
7. Koli Stance – SubSwara
8. Japan – Plastician
9. Cay's Crays (Digital Mystikz Remix) – Fat Freddys Drop
10. Digidesign – Joker
11. Beautiful Complication Feat. Aarya & Ruthless – Guido
12. Break Your Heart – Sharmaji ft Maggie Horn
13. Router – Pangea
14. You Say – Headhunter
15. Girl From Codeine City – L-Wiz
16. Some Way Through This (Plastician Remix) – The Black Ghosts
17. Don't Know – Synkro
18. I Pray (vs1) – Ib
19. Moments In Love (Caspa Remix) – Art Of Noise
20. What You Won't Do For Love (DZ Rmx) – Bobby Caldwell
21. Everystep (Zed Bias Mix) – Tawiah
22. Grapevine (Joe B. remix) – Marvin Gaye
23. Nothing – BMC/Karina Nistal
24. Beg Stole Borrowed – Psychonaught
25. Love Dont Come Easily – Skream
26. Let Me Be Your Fantarsey – Maybe D??
27. Archangel – Burial
28. Roberta Flack (Martyn's Heart Beat Mix) – Flying Lotus
29. Majesty Dub (Dread Foxx Rmx) – Suma
30. Lady Dub – The Widdler
By: liltiger on: Apr 6,2009 In:
Downloads
,
Mixes
,
Music
,
NYC
Jamaica been getting a lot of love in my life the past few days, so I was pleased to wake up today after a long (and much needed) nap and find this gem.
NY's Peter Gunn has just posted a dope mix of Reggae 12″ records that he's been collecting. In his words:
did a mix of reggae 12″s from 1976 onwards…. (as far as i know there are none from previous to 76!)… been really digging on the dub styles you hear on 12″s, as opposed to albums or 7″s, it's a totally different approach… there is this window from like 76-79 where you get real roots style, but in a 12″ format… two nice tracks on the Guiding Star riddim here…
Here's the playlist:
Long Time I Don't Smoke No Herb- Blue Boy
Write Me Your Resume- Keith Hudson
Mr. Bossman- Linval Thompson
Disco Devil- Lee Perry and the Full Experiences (repress!)
Jah Jah Star- I-Roy
Zambia Connection- Prince Tony All Stars
Soul and Devotion- Barbara Jones and Trinity
How Can I Leave- Jackie Paris
Never Stay Away- Winston Groovey
Check For You Once Girl- Edi Fitzroy
Dreadlocks Affair- Jah Woosh
Piece of The Action- Copie Copewell
Fire this up and mellow your harsh.
More info on Peter Gunn here: axischemicals.com
By: liltiger on: Apr 6,2009 In:
Downloads
,
Mixes
,
Music
It's been a busy Spring so far for the buhbOmp crew, so I didn't get around to posting this a while back like I wanted to.
DJ Starsign, one of my favorite DJs and an incredibly talented artist and musician, has posted a new mix for Spring full of quality tunes from across the music spectrum.
DJ Starsign – Four Million Points of Light

Featuring songs by: Daniel Wang, Nick Holder, Mock & Toof, Todd Terje, LCD Soundsystem, Vikter Duplaix, The MFA, Renegade Soundwave, OMD, American Analog Set and more…
For more on Starsign, check out the mix he did for —=(] buhbOmp radio [)=— last year.
Also check his You Are All Beautiful mix from earlier this year.
You can also catch him on myspace: www.myspace.com/starsign.
By: liltiger on: Mar 31,2009 In:
Downloads
,
Mixes
,
Music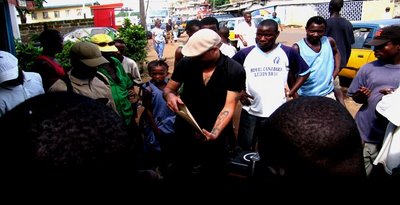 Frank, of Voodoo Funk fame (we've written about him before), has put together another incredible collection of African heat, this time on the Nigerian Disco tip:

¬ Frank (Voodoo Funk) – Nigerian Disco Mix (DOWNLOAD IT HERE)
He made this as part of a promo to secure a new gig in Brooklyn, which you can read about here. I def gotta make it to that.
By: liltiger on: Mar 30,2009 In:
Downloads
,
Mixes
,
Music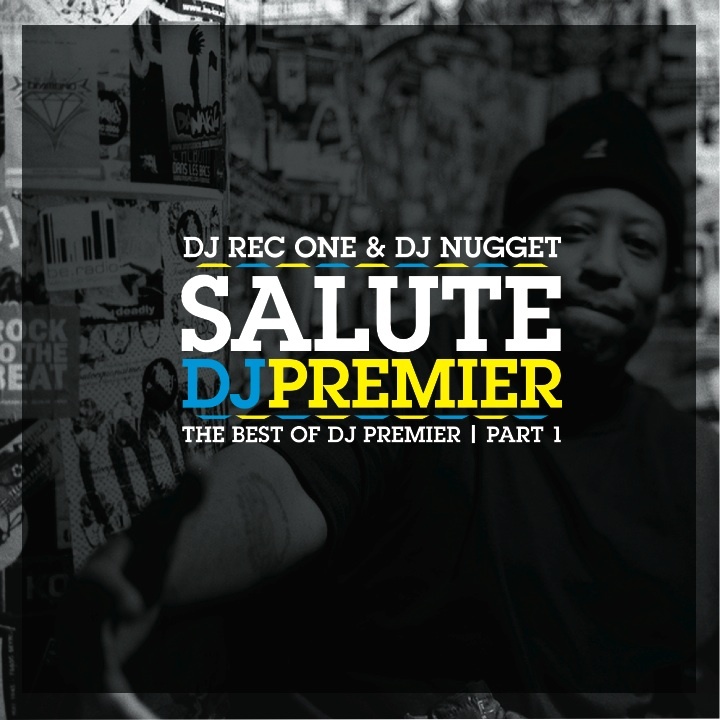 Brush the dust off the Jansport, turn up the volume, and let the debatery begin.
Pittsburgh duo Rec One and DJ Nugget are letting their affection for Premo's signature boom-bap sound be known to the world with their latest mix:
Rec One & DJ Nugget – Salute DJ Premier – Best of DJ Premier Part 1
DOWNLOAD THE MIX HERE
I can't agree that all these tunes qualify for the label "Best of," but, you know, opinions are like bad credit …
Regardless, it's an interesting collection, and the mix is well put together:
Tracklisting
1. Rec One in Deep Concentration
2. Krs-One – MC's Act Like They Don't Know
3. Jeru The Damaja – Come Clean
4. Blahzay Blahzay – Danger ***
4. Blahzay Blahzay – Danger (Premier Remix)
5. Rakim – New York (Ya Out There)
6. Nas – Memory Lane (Sittin' in da Park)
7. D&D All Stars – 1,2 Pass It
8. Fat Joe – Dat Gangsta Shit
9. Group Home – Supa Star
10. D'Angelo – Devil's Pie
11. Memphis Bleek – Hand It Down
12. AZ – The Come Up
13. The Crooklyn Dodgers – Return Of The Crooklyn Dodgers
14. All City – The Actual
15. The Lox – Recognize
16. Raekwon – Sneakers
17. M.O.P. – Stick To Ya Gunz
18. Guru ft. Mendoughza – Back 2 Back (Rec One & Nugget Back 2 Back Interlude)
19. The Notorious B.I.G. – Unbelievable
20. The Notorious B.I.G. – Kick In The Door (Rec One & Nugget Group Home Remix)
21. Gangstarr – Work
22. Gangstarr ft. Big Shug & Freddie Foxxx – The Militia
23. Freddie Foxxx – Lazy!!!
24. Freddie Foxxx – The Lah
25. Nas – Nas Is Like
26. Black Eyed Peas – BEP Empire
27. Das Efx – Real Hip-Hop
28. Royce Da 5'9 – Boom
29. Gangstarr – Battle
30. Kingz Kounty – 718
31. Pitch Black – It's All Real
32. Snoop Dogg – The One and Only
33. Capone-N-Noreaga – Invincible
34. Ras Kass – Goldyn Chyld (Instrumental over Premier's Peace Of Mine Interlude)
35. Janet Jackson – All For You (DJ Premier's Top Heavy Remix)
36. Christina Aguilera – Still Dirrty
37. Sonya Blade – Look For The Name
38. Rah Digga – Lessons Of Today
39. Paula Perry – Extra Extra
40. Group Home – serial Rap Shit (R.I.P. Interlude)
41. Big L – The Big Picture (Intro)
42. Big L ft. Big Daddy Kane – Platinum Plus
43. Big L – On The Mic (Rec One & Nugget Classic Gangstarr Remix)
44. Gangstarr – Full Clip
45. Nas – N.Y. State of Mind
46. Sauce Money – Against The Grain
47. The Notorious B.I.G. – Ten Crack Commandments
48. The Notorious B.I.G. ft. Redman & Method Man – Rap Phenomenon
49. Das Efx – No Diggedy
50. Jay Z – A Million and One Questions
51. Royce Da 5'9 – Hip Hop
52. Arrested Development – Ease My Mind (DJ Premier Remix)
52. Kanye West, Nas, Krs-One & Rakim – Classic (DJ Premier Remix)
53. Gangstarr – You Know My Steez
54. Buckshot Lefonque – Music Evolution
55. DJ Premier Outro
*** It's already been pointed out that this isn't a Premier beat. But, Rec and Nugget put in work, so they get a pass.
Update: The mix was re-upped with the correct version of "Danger." The download link and the playlist have been corrected.
By: liltiger on: Mar 28,2009 In:
Downloads
,
Lil Tiger
,
Mixes
,
Music
,
NYC
,
Updates

touch&feel:radio is back!
After a three-year hiatus, DJ LIL TIGER has brought the radio podcast he started with MR. VISH back to life. And to celebrate the resurrection, he's put together an hourlong Funky House (aka UK Funky) mix:
[audio:http://www.touchandfeel.org/downloads/touchfeel15.mp3|titles=15.0 Touch and Feel Radio – 28 March 2009 – DJ Lil Tiger Funky House mix]
¬ DOWNLOAD IT HERE (right-click and save as)
Full playlist and more info available at www.touchandfeel.org:
touch&feel:radio is a podcast founded by MR. VISH and DJ LIL TIGER that features a dirty-style blend of various types of soulful urban music from around the world. Genres include: Funky House/UK Funky, UK Garage, 2-Step, Broken Beat, Dancehall, Reggae, Soul, Grime, Jungle/Drum and Bass, Hip-Hop, House, Soca and whatever else suits our souls.
We began this little project in L.A. back in August of 2005, but life put the brakes on things a year later when Lil Tiger moved to NY to start a new life, and Mr. Vish moved back to Houston to attend to his family.
After a long break, though, it's time to bring this baby back and get the music flowing once more. Thanks for sticking with us. Much more to come.
Join the touch&feel:radio facebook page to keep track of updates on the show.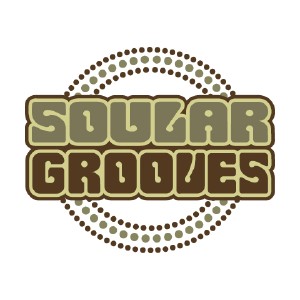 I'm returning to Houston at the end of April to see family and friends and to spin some good music around town. You can catch me live on the air at my old stomping grounds, Soular Grooves Radio, doing a live mix from 11pm-midnight (Central Time). Info below:
==========
SATURDAY | 25 APRIL 2009
SOULAR GROOVES RADIO
on 90.1FM KPFT
713.526.KPFT
/// Soular Grooves Radio: 9.30p-12a (Central Time) ///
featuring a one-hour live mix (from 11P-MIDNIGHT Central Time) by:
[[ DJ LIL TIGER ]] :: NYC (Haterzville, buhbOmp Radio, Touch and Feel Radio, Soular Grooves, Get Broke All-Stars, Parakitachi) //
You can listen live on the internet at www.kpft.org.
By: liltiger on: Mar 19,2009 In:
Downloads
,
Mixes
,
Music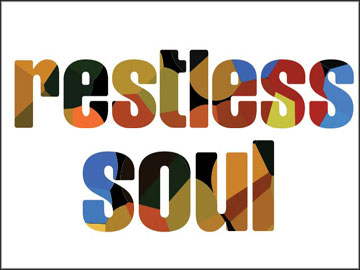 French producer DJ Melik (Dedicace/Diaspora Records) has been spinning quality music in France and across the globe for almost 20 years. The good folks at Restless Soul have tapped his selection skills for their latest podcast. Peep below to hear DJ Melik's Inspired and Informed collection of soul, funk, jazz and boogie:
[audio:http://restlesssoul.co.uk/podcasts/DJMELIKINSPIREDANDINFORMEDMIX.mp3|artists=DJ Melik – Inspired and Informed Mix – Restless Soul]
** DOWNLOAD the mix here (right-click and save as) **
Here's the playlist:
1 – McCOY TYNER – LOVE SURROUNDS US EVERYWHERE
2 – SEAWIND – WHAT CHA DOIN'
3 – GEORGE AND GLEN MILLER – EASING
4 – THE McCRARYS – NIGHT ROOM
5 – BLUE MITCHELL – THE MESSAGE
6 – DIZZY GILLESPIE – STOMPED ANS WASTED
7 – THE NITE-LITERS – VALDEZ IN THE COUNTRY
8 – JOE THOMAS – POLARIZER
9 – KELLEE PATERSON – TURN ON THE LIGHT
10 – GOOGIE AND TOM COPPOLA – MISSING LOVE
11 – BRANDYE – HOW LONG
12 – CANDY STATON – BEST THING YOU EVER HAVE
13 – PAULETTE REAVES – DO IT AGAIN
14 – SPINNERS – IF YOU WANNA DO A DANCE ALL NIGHT
15 – CHEYENNE – FEELINGS
16 – WANDO – NEGA DO ABALUAE
17 – LOWRELL SIMON – LOVE MASSAGE
By: liltiger on: Mar 13,2009 In:
Downloads
,
Mixes
,
Music
My man LP of the mighty G13 SOUND INTERNATIONAL has been flooding my inbox since the start of the year with ill soca tunes that he picked up before, during and after hitting up this year's T&T Carnival (I am so jealous). LP and Double L have been championing the soca scene for years with their Home for Carnival mix CD series (I have all four so far and they're all slammin'), and they recently put together a quick mix of the latest soca jams for Mad Decent Radio.
Double L describes the mix as:
… an in-your-face, 30-minute high-octane Soca mix which only us at G13 Intn'l can execute & deliver as such.
These dudes are really serious about their soca, and they know their shit top to bottom. Peep the mix below and hear for yourself:
[audio:http://media.libsyn.com/media/maddecent/mad_decent_worldwide_radio_45_G13_SOUND.mp3|titles=Mad Decent Radio #46 – G13 Sound Int'l Soca Mix]
** DOWNLOAD the mix | Check out the Mad Decent Radio podcast **
And here's the tune selection:
(fyi, the island that the artist(s) represent are in parentheses, for those who didn't know)
1. bunji garlin- clear d' road (TnT)
2. fayann lyons- meet super blue (TnT)
3. machel montano hd- won't stop (TnT)
4. patrice roberts f/ machel montano hd- simply everything (TnT)
5. patrice roberts- sway in d' mas (TnT)
6. machel montano hd- ravin' (TnT)
7. machel montano hd- wild antz (precision road mix) (TnT)
8. taxik f/ claudette peters- bring it on (ANU)
9. destra garcia- bacchanal (TnT)
10. skinny fabulous- head bad (SVG)
11. nnika francis f/ fayann lyons- getting' on wild (GND/TnT)
12. roy cape all stars f/ blaxx- tusty (TnT)
13. ricky t- wheel and come again (SLU)
14. shurwayne winchester & y.o.u.- you (energy) (TnT)
15. kes the band- we own (TnT)
16. krosfyah f/ edwin yearwood- we on d' way (handle yuh bizness) (BIM)
17. roy cape all stars f/ olatunji yearwood- wajang (TnT)
18. d'landlord- find me dey (dijital road mix) (SVG)
19. triple kay band- colours (Dominica)
20. kmc- i will (TnT)
21. nu vybes band- everybody lose it (SKN)
22. ricky t- ole (up in d' air) (SLU)
23. skinny fabulous- get on bad (SVG)
24. machel montano hd f/ pitbull & lil jon- floor on fire (TnT/USA)
By: liltiger on: Mar 13,2009 In:
Downloads
,
Mixes
,
Music
,
NYC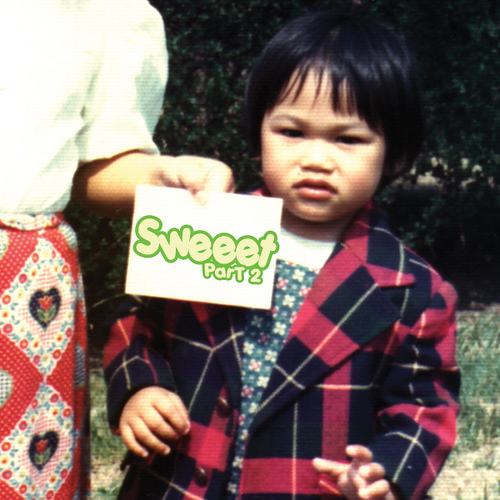 DJ Neil Armstrong's Sweeet mix CD is a gotdamn classic.
We here at BuhbOmp have been waiting a long time for the follow-up, and after three years, finally, Sweeet Part 2 is on the horizon. (We give him some slack for the long delay, since he's been busy touring the world as Jay-Zs DJ, Barack-ing the house for our newest President, and generally just conquering the world).
The Sweeet series is a portal into Neil's softer, lovier side. In his words:
It's on the lovey dovey tip like the 1st one, with that style that you've gotten used to me bringing. Official Release date TBA soon…
You can catch a sampler of the new mix below:
[audio: http://www.5thplatoon.com/audio/sweeetpart2sampler.mp3|titles=DJ Neil Armstrong – Sweeet Part 2 Sampler]
** Click here to download the Sweeet Part 2 sampler **
We'll keep you posted on the official release.
[ Note: This shouldn't be confused with his Bittersweet series, which is a different beast that we featured here a while back ].