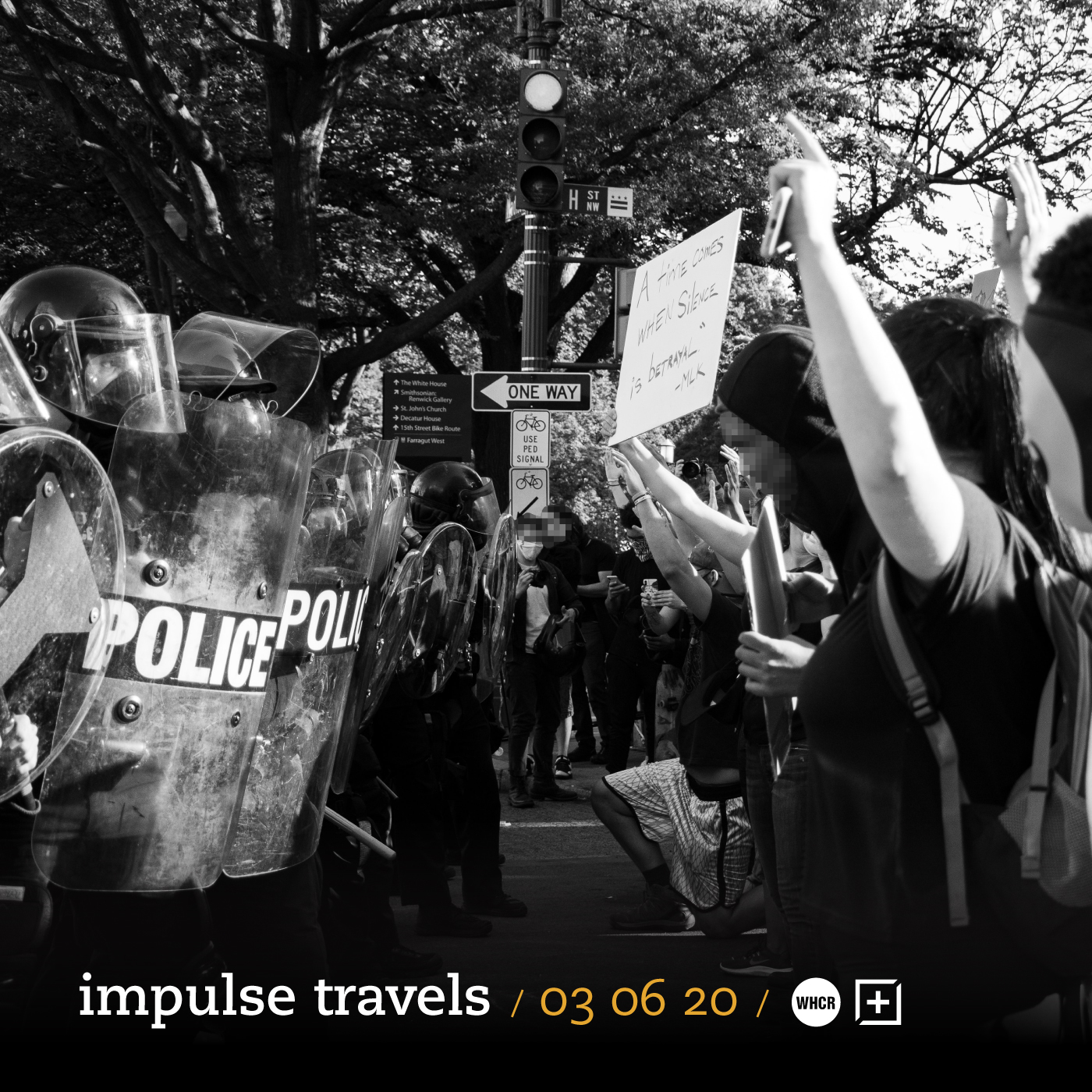 impulse travels radio. episode 387. 03 june 2020.

Check out the latest episode of DJ Lil Tiger and Empanadamn's Impulse Travels Radio Show on WHCR 90.3fm in Harlem and Traklife Radio in downtown L.A.

» OR DOWNLOAD HERE «
( pc: right-click and save as / mac: option-click )
photo: Washington. D.C. | by Koshu Kunii via Unsplash.
Our 6/3 episode featured some mood music and some thoughtful words for the times.
The show features music from Dennis Brown (JA), Neon Phusion + New Sector Movements (London), The Abyssinians (JA), Michael Kiwanuka + Osage (UK + Philly), Gil Scott-Heron (BX), Atjazz + Oveous Maximus (UK + NYC), Eddie Kendricks (Alabama), Cherise Ransome (Trinidad), Rodriguez (Detroit), Stevie Wonder (Saginaw + Detroit + Los Angeles), John Holt (JA), Delroy Wilson (JA) and more.
The show also featured some spoken wisdom from Tamika Mallory (Harlem + Co-Op City), James Baldwin (Harlem), Angela Davis (Birmingham + Santa Cruz), Malcolm X (Detroit + NYC) and Fred Hampton (Oakland).