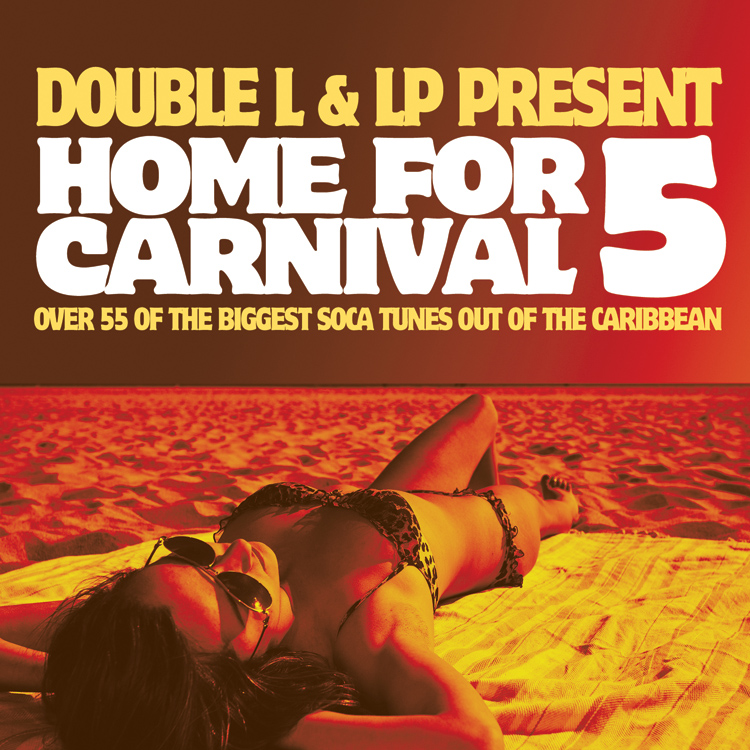 I've been wanting to post this up since I got the preview of it last week, but the holiday (and the residual effects of the holiday) have kept me dumb busy. So my apologies for holding out on y'all.
LP and Double L, the duo that make up G13 Sound International have been murdering the soca mixes for years now with their Home For Carnival mix CD series. And after stocking up on killer soca tunes for the past year, they've finally unleashed Home For Carnival 5, their most polished and most impressive soca mix to date. I'm so geeked about this, you have no idea. Hear it for yourself:
[audio:http://buhbomp.com/audio/misc/g13-homeforcarnival5.mp3|titles=G13 Sound International – Home For Carnival 5]
¬ DOWNLOAD IT HERE
¬ click here to see the tracklist
This is a really well-thought-out mix that starts with a nice mid-tempo energy and builds itself up as it goes along. If you want a good feel for the diversity of styles within soca music right now, listen to this mix from beginning to end. And if it doesn't lively up your day, I think something might actually be wrong with you.
Here's what LP has to say about it:
As some of you may know, Double L and me recently completed our 5th soca mix CD as G13 Sound International. As a representation from almost every island in the Caribbean, we took our favorite songs from the last year or so, and then set out to make an extremely fun mix … one that combines energy, creativity, and top selection in order to let soca artists, producers, and music from every island live and breathe. …
We're really happy with the way this mix turned out and more than anything, in an uncertain world, we know this mix can provide a lot of joy and inspiration to those who love great soca music.
Amen.
LP and Double L have such a deep knowledge and appreciation of soca, and they're like missionaries spreading the energy and the culture of the music. Seriously, these dudes get it. LP has been hitting up damn near every soca-related celebration in the Western Hemisphere, so you know his love is pure and deep. If you don't believe me, check his twitter feed. My man spreading the gospel of soca 20 tweets at a time!
For real, I got too much respect for these cats. The truth is in the music. Listen to the mix and you'll know.
Also, If you dig the soca vibes (and really, how can you not?), make sure to check out the mix they did for Mad Decent Radio back in March.
Big up soca music all day and all night.