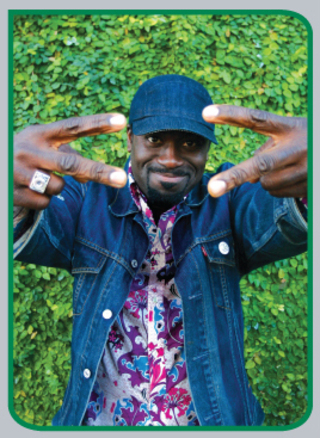 The Soundwave electronic music festival in Vancouver Island, B.C, is celebrating it's 10th anniversary this weekend, and to help commemorate the event, Austin's Chicken George has put together the "Soundwave 10-Year Anniversary 'Jazztronica' Mix." Chicken refers to his style as "Jazztronica," which could very loosely be described as an amalgamation of funk, soul, hip-hop, jazz, reggae, electronic, and disco, although really, it should just be classified as Really Really Good Music. His sets aren't confined to any one sound. He just puts together quality shit. If you listen, you'll understand:
[audio:http://northwestjungle.com/music/mp3/2009_ChickenGeorge-Jazztronica.mp3|titles=DJ Chicken George – Soundwave 10 Year Anniversary "Jazztronica" Mix]
¬ DOWNLOAD IT HERE (option-click or right-click and save as)
Here's the tracklist:
01. Roots Manuva – Again & Again & Again
02. The Pharcyde – Passin' Me By (Nice up & Jstar Remix)
03. Nightmares on Wax – 195 LBS
04. Lukid – Veto
05. Super Mario Brothers – Mario's Theme
06. Mini Groove Orchestra – Pom Pom (DJ Cam Remix)
07. Jurassic 5 vs. Frank Sinatra – I Get A Kick Out of Golden
08. People Under The Stairs – Step Bacc
09. Flow Dynamics – Tremendo Boogaloo
10. Jurassic 5 – Canto de Ossanha
11. Rae & Christian – Trailing in the Wake (Only Child Re-tread)
12. Hydroponic Sound System – Disco Illumination
13. Kraak & Smaak – Money in the Bag (Crazy P Remix)
14. Greenwood Rhythm Coalition – Greenwood Groove
15. Nightsource – Don't You Wanna ?
16. Jamiroquai – Little L
17. Stetsasonic – Talkin' All That Jazz (Dimitri from Paris Remix)
18. Outkast Oreja – Spottieottie Vazilando (J-Boogie Blanco Edit)
19. Outkast – Spottieottiedopaliscious
If you dig his sound, be sure to check out his Phunkwatchaheard! Radio mix that we featured back in May.
Chicken will be performing at the Soundwave festival that runs today through Monday (July 9-13), so if you're in the area, stop by and enjoy the music.
You can also read more about him in this GigaCrate interview from a few years ago.
Dude also puts out music. Check out the two EPs (1, 2) he's released on the Swedish Brandy label.
source: [
Super Happy Dance Deejays
]