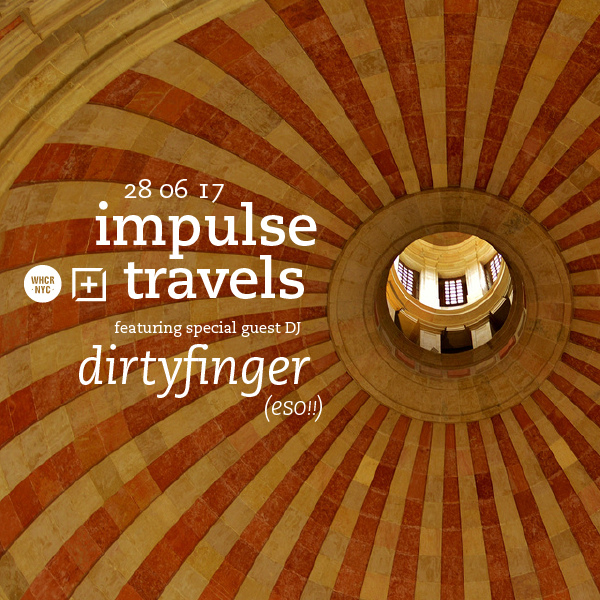 special guest: dirtyfinger (eso!!)
impulse travels radio. episode 258. 28 june 2017.
Check out the latest episode of DJ Lil Tiger and Empanadamn's Impulse Travels Radio Show on WHCR 90.3fm in Harlem and Traklife Radio in downtown L.A.

» OR DOWNLOAD HERE «
( pc: right-click and save as / mac: option-click )
photo: Pantheon Lisbon. Portugal. | by www.GlynLowe.com. licensed under a Creative Commons Attribution-NonCommercial 4.0 International License.
Our 6/28 episode features a latin / baile / bmore / jersey club live Impulse Mix by special guest DIRTYFINGER (eso!!), plus music from Moonchild (Los Angeles), Afriqoui + Otto Gumaelius (London), Thornato + Tariba (QNS + Ecaudor), D-Felic (Den Haag), Jordan Rakei (Brisbane + New Zealand + London), Bonobo + Innov Gnawa (UK + NYC + Morocco), ROMderful (UK) and more.
You can check out DIRTYFINGER's live mix below featuring tunes from Austin Lebrón (QNS + PR), Los Corraleros de Majagual + Orion (Colombia + ATX), Fulanito + DJ Punish (NYC + República Dominicana), Anthony Santos + Danny G (República Dominicana + DMV), MC Marcinho + Comrade (Rio + Jersey), DJ Chuckie + Nick Mathon (Amsterdam + Suriname + Breda), MC Moikano + MC Menininho + DJ Felipe Único (Brasil), Branko + MC Bin Laden + Marginal Men (Portugal + Brasil), Musangola + Maskarado + DJ Reaganomics (Angola + Staten Island), Symbiz (Germany), Dengue Dengue Dengue! (Peru), El Alfa + DJ Cueheat (República Dominicana + Jersey), False Witness (BK + Boston) and more.