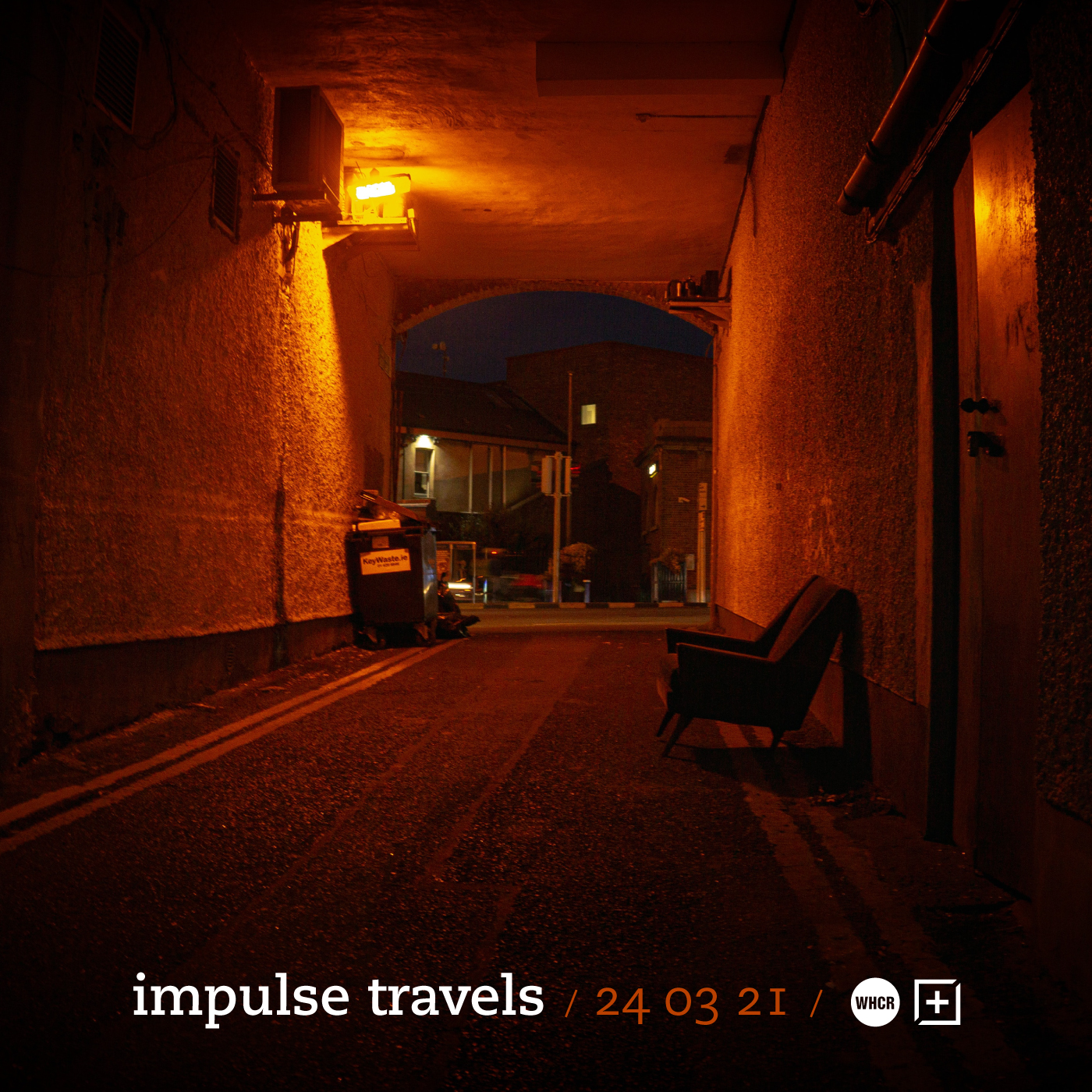 impulse travels radio. episode 428. 24 march 2021.

Check out the latest episode of DJ Lil Tiger and Empanadamn's Impulse Travels Radio Show on WHCR 90.3fm in Harlem and Traklife Radio in downtown L.A.

» OR DOWNLOAD HERE «
( pc: right-click and save as / mac: option-click )
photo: Dublin alley at night. Ireland. | by Jason Dent via Unsplash.
Our 3/24 show features a tribute to Paul Jackson (R.I.P.) of The Headhunters, plus tunes from Hiatus Kaiyote + Arthur Verocai (Melbourne + Rio de Janeiro), WheelUp + Tiawa (London + Alabama), Anchorsong (London + Japan), Tom Misch + Loyle Carner (London), Wax Tailor + D Smoke (France + Inglewood), Rejjie Snow + MF DOOM + Cam O'bi (Dublin + London + Strong Island + Las Vegas), DJ Center (NYC), Yeek (Los Angeles), DJ Krush (Tokyo), Bad Colours (London + Maryland + BK), bl00dwave (Italy), Active Child + Jim-E Stack (Los Angeles + SF), Full Crate + Jaël (Amsterdam), Sébastien Tellier (Le Plessis-Bouchard), Moonchild (Los Angeles), Altin Gün (Amsterdam + Turkey), Tour-Maubourg (Paris), Freddie Cruger (Stockholm) and more.