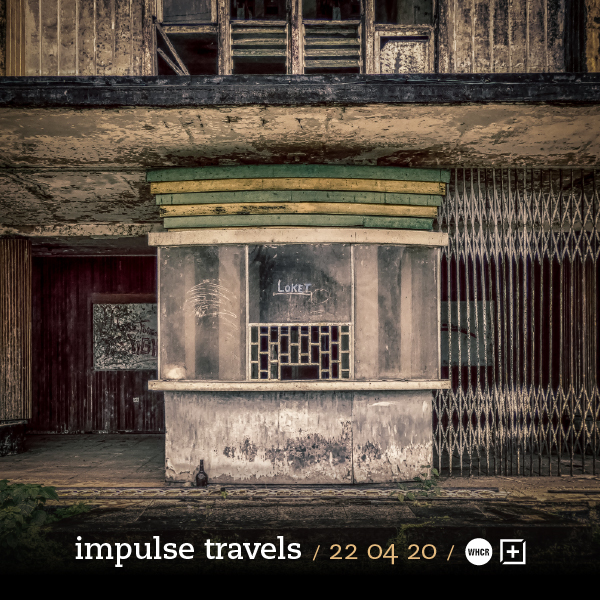 impulse travels radio. episode 381. 22 april 2020.

Check out the latest episode of DJ Lil Tiger and Empanadamn's Impulse Travels Radio Show on WHCR 90.3fm in Harlem and Traklife Radio in downtown L.A.

» OR DOWNLOAD HERE «
( pc: right-click and save as / mac: option-click )
photo: Ticket please. Paramaribo. Suriname. | by Babak Fakhamzadeh. licensed under a Creative Commons Attribution-NonCommercial 4.0 International License.
Our 4/22 episode was the first we've been able to do since the lockdown in NYC. Since we're not allowed to enter the radio station for a while, we've migrated over to TWITCH, where we'll be streaming live every Wednesday night in our usual slot from 8-10pm ET from our homes in Brooklyn. Follow us there at twitch.tv/impulsetravels.
We're also rebroadcasting each episode on WHCR during our regular radio time, but a week after we stream them live. You can also catch the replays every Monday afternoon on Traklife Radio from 3-5pm ET (12-2pm PT).
You can peep our first Twitch episode here featuring a special Earth Day tribute mix by EMPANADAMN.
We also played music from Ty (London + Nigeria), Usje Sukatma (Suriname), Ocote Soul Sounds + Adrian Quesada + Quantic (ATX + BK + UK), Murky Waters (West London), Little Dragon (Sweden), Sahara All Stars Band Jos (Nigeria), Rema + Jarreau Vandal (Nigeria + Maastricht + Amsterdam), TOKiMONSTA + Sunni Colón (Los Angeles), Zohra (Algeria), and more.