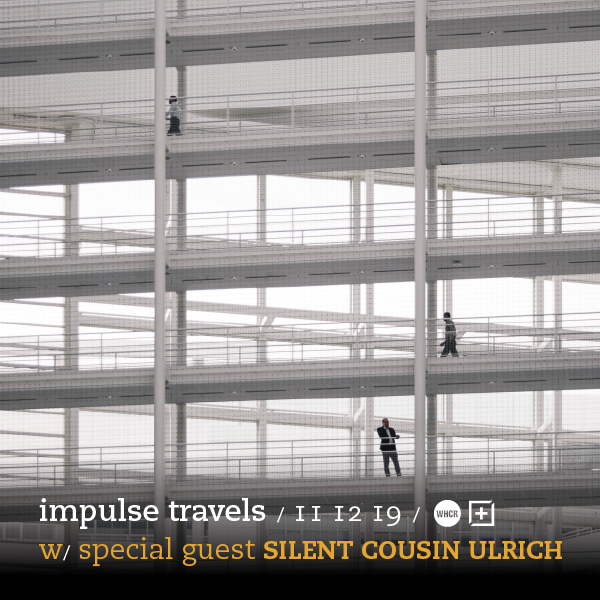 impulse travels radio. episode 368. 11 december 2019.
special guest: silent cousin ulrich (aruba + den haag)
Check out the latest episode of DJ Lil Tiger and Empanadamn's Impulse Travels Radio Show on WHCR 90.3fm in Harlem and Traklife Radio in downtown L.A.

» OR DOWNLOAD HERE «
( pc: right-click and save as / mac: option-click )
photo: Den Haag. Nederland. | by Jorik Kleen via Unsplash.
Our 12/11 episode featured guest selections from Silent Cousin Ulrich, who was visiting from The Hague.
The show features songs from The Cheapest Wine (Aruba), Mark Ronson + Anderson .Paak (London + Los Angeles), Kaytranada + Kali Uchis (Montréal + Virginia + Colombia), Mayer Hawthorne (Los Angeles + Detroit), Little Dragon (Sweden), Santo Blanco (Aruba), Siddhartha (Guadalajara), The Stangs (Den Haag), Nancy Acid (Aruba + Amsterdam), Khruangbin + Leon Bridges (Houston + Thailand + Fort Worth), Rose Dive (London), The Hazzah (Den Haag), Nemsis (Haarlem), Dayglow (Fort Worth), Stro Elliot (Los Angeles), Nao Kodama × Kan Sano (Japan), Sault (UK), Kasbo + Tender (Sweden + UK), Rolling Blackouts Coastal Fever (Melbourne), Eyedress (Manila), TOKiMONSTA (Los Angeles), Blue Lab Beats + Moses Boyd + Nérija (UK) and more.