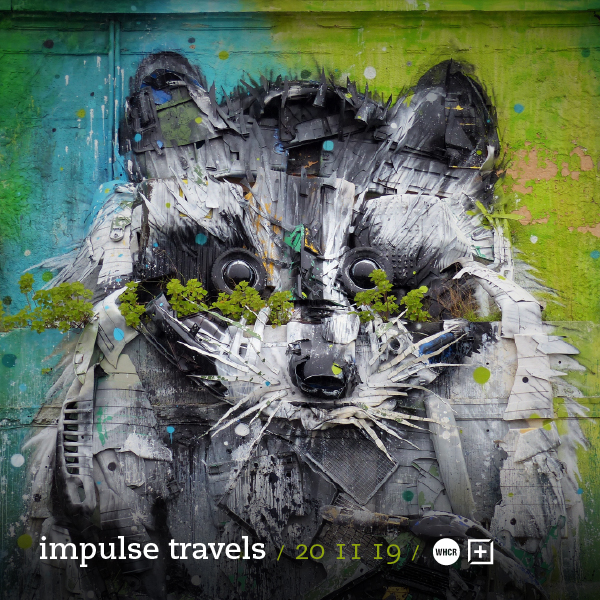 impulse travels radio. episode 365. 20 november 2019.

Check out the latest episode of DJ Lil Tiger and Empanadamn's Impulse Travels Radio Show on WHCR 90.3fm in Harlem and Traklife Radio in downtown L.A.

» OR DOWNLOAD HERE «
( pc: right-click and save as / mac: option-click )
photo: Big Raccoon. Lisbon. Portugal. | by Charos Pix. licensed under a Creative Commons Attribution-NonCommercial 4.0 International License.
Our 11/20 episode features music from Hamacide + Yehaiyahan (Tokyo + Shanghai), Gang Starr + Q-Tip (BK + Boston + Houston + Harlem + QNS), Lophiile + Col3Trane + Amber Mark (Pasadena + London + NYC), Dino D'santiago (Lisbon), Les Nubians (Paris + Chad), Young Bae (PDX), Grimes + Algorithm (Vancouver), Carlão (Almada + Lisbon), DJ Shadow (Davis), Frank Ocean (New Orleans), Miguel (Los Angeles), Howie B (London + Beijing), Daste (Gold Coast), Gaia Beat + Yuri Da Cuhna (Luanda + Dondo), Dotorado Pro (Lisbon), Róisín Murphy (Arklow), Android52 (Tokyo) and more.