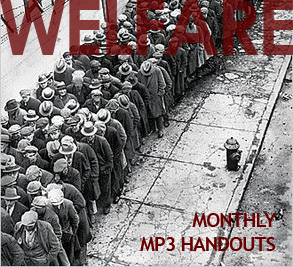 Caribbean People Time. We're still recovering from Halloween and Day of the Dead activities, and we're a little distracted by this whole election thing creeping up on us, so excuse the tardiness once again. Better late than never. Btw, today's handout gladly features the inaugural 5ives contribution from JD, and JD always got heat, so that's a good thing.
dj lil tiger | blake gideon hurt my feelings …
Kanye "Love Lockdown (Nu Era mix)"
Would this be considered a bruk mash? Not sure who is ultimately responsible for this one, but I dig it on a weird level. Kanye over a spacy, techy broken track by Nu Era, aka Marc Mac of 4hero
Busy Signal "I Fucked Your Girl"
Yeah, you know, for giggles and shits and what not.
Donae'o "African Warrior"
Damn Brits, always making me feel the wrath of the latte pass. Not new, but recently exposed to me. This UK Funky shit is my shit. Donae'o was a fave of mine back when I first started getting into UKG, so I dig that he's on this scene.
H-Town All-Stars "Obama '08"
Bun, Chamilli, Paul Wall, Cory Mo, Trae. Oh, and some verbiage from our next president. Can't go wrong. Bump this on the way to the polls, if you haven't already gotten your early vote on. HOUSTON STAND THE FUCK UP.
Lauryn Hill "Want You Around (Probe DMS remix)"
From the vaults. Probe is one of NY's best kept secrets. If you get a chance to catch him spin, you won't be disappointed. And he got the chops on the production side. Believe it.
download: Hold that.
———
jd | Come get it like you know you want it ®
O.C. Smith – "Sounds of Goodbye"
My vinyl rip and dedication to Bush.   See ya later!
Markus Enochson – "What About Us"
A stellar Brandy rework.   This is an oldie but a goodie.
Beck – "Dirty Dirty"
Also quite old, but never leaves the crates.  This is off of the remix and b-sides disc.
Archie Bell & The Drells – "Tighten Up" (Bobby LaBeat Re-work)
You can pretty much catch me never playing anything resembling bmore club, but this song is significant for a few reasons.  The first being that it is just a beast of a song, the remix kept the essence of the original and of course, Archie and his Drells are from Texas.
Bjork – "Who Is It" (Vitalic Mix)
I just really like this remix.    So jamming.
download: Take that, take that.
———-
empanadamn | For the club | Serato ready
Aidonia "Flyin' Dagger"
Aidonia's voice kinda reminds me of Vybz Kartel with less gumption. Still, he posses a flow that can ride a range of sounds. This track, on the Sky Daggering riddim, is on the uptempo tip for your faster sets.
Beyoncé "Single Ladies (Put A Ring On It)"
One for the ladies, this one picks up where "Get Me Bodied" left off. It's produced by Darkchild, but sounds like a Swizzy joint with its chunkyness and jump. The clencher for me was watching the video. BOING!
Cory Gunz "Get Right Tonight" (Feat. Ryan Leslie)
I like this song because dude's name is "Cory Gunz" and he's from the Bronx. What's more is that Ryan Leslie's on the beat. Some midtempo filler.
Jazzanova "I Can See" (Feat. Ben Westbeech)
Germany's Jazzanova returns with their 2nd full length studio album "Of All The Things". With each release they seem to do something different, which I can appreciate. One of my favorite cuts, "I Can See" features Ben Westbeech, a soulful British bloke sangs, with ze Germans rock the new-old soul sound filled with strings, horns and xylophone.
T-Pain "Freeze" (Feat. Chris Brown)
A poppy joint for the club with a good balance of drum knock & synth. It has a couple of beatbox breakdowns and lacks catchy hook which kinda kills its momentum for a major tune.
download: Choose or Lose