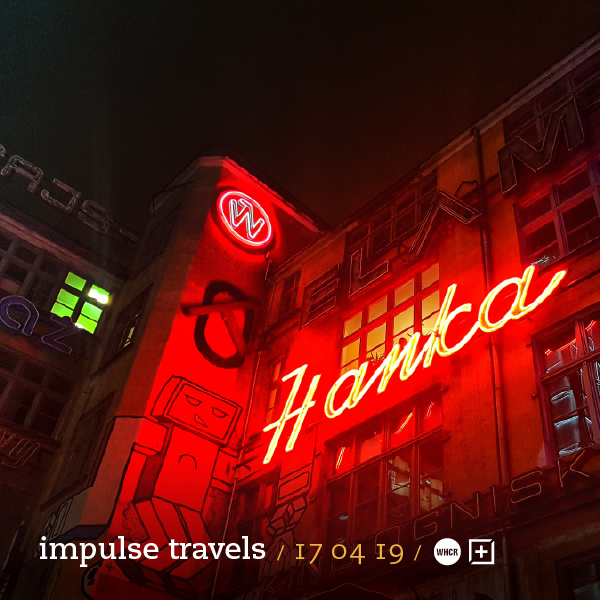 impulse travels radio. episode 336. 17 april 2019.
Check out the latest episode of DJ Lil Tiger and Empanadamn's Impulse Travels Radio Show on WHCR 90.3fm in Harlem and Traklife Radio in downtown L.A.

» OR DOWNLOAD HERE «
( pc: right-click and save as / mac: option-click )
photo: Ruska 46C. Wrocław. Poland. | by Dawid Łabno via Unsplash.
Our 4/17 episode features music from Yuji Ohno + Lupintic Five (Atami), Odaxelagnia (Wrocław), Rose Royce + Strooly (Los Angeles + Memphis), Lion Babe + Raekwon (NYC), Oatmello (Pdx), Kudo Kamome (Tokyo), Miho (Japan), Weed Thief (Halifax), マクロスMacross 82-99 (México), Technimatic + Jono McCleery (Bedford + London ), Moresounds (Paris), Fracture (London), Kaytranada + VanJess (Montréal + Igbo + La Palma + Cerritos), Barbwalters (Boston), DJ Paypal (North Carolina + Berlin), Lizzo (Houston + Minneapolis), Hibiki (Sydney), DJ Spinn + Stevie Wonder (Chi + Detroit), GWSN (Seoul), Greyl + FunFunFun (Tolyatti + Japan) and more.