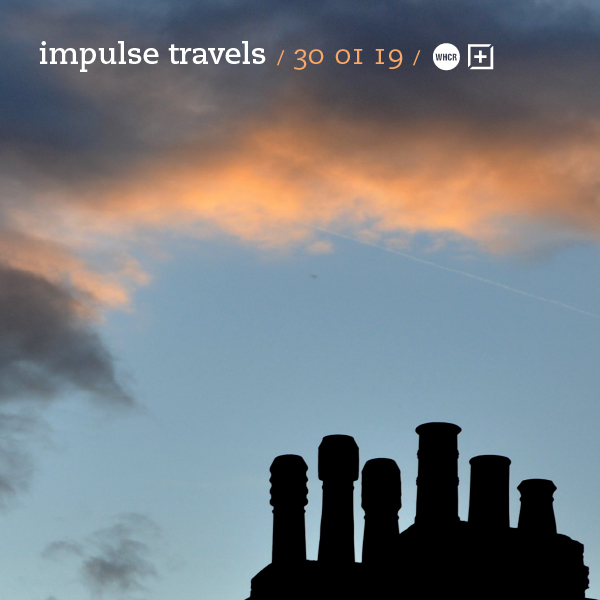 impulse travels radio. episode 325. 30 january 2019.
Check out the latest episode of DJ Lil Tiger and Empanadamn's Impulse Travels Radio Show on WHCR 90.3fm in Harlem and Traklife Radio in downtown L.A.

» OR DOWNLOAD HERE «
( pc: right-click and save as / mac: option-click )
photo: Silhouette. Chimneys of Kensal Green. London. | by Megan Trace. licensed under a Creative Commons Attribution-NonCommercial 4.0 International License.
Our 1/30 episode features tunes from Olatunji (Trinidad), Wiley + Stefflon Don + Sean Paul + Idris Elba (UK + JA), Adakunle Gold + Pheelz (Nigeria), Fresh L + Davido (Nigeria), Jayda G + Alexa Dash (Canada + Berlin), Burna Boy (Nigeria), Peter Matson + Jimpster (BK + UK), Problem Child (Trini), King Promise + Wizkid (Nigeria) and more.
The show also features an extended broken beat set with songs from Bugz In The Attic (West London), New Sector Movements (West London), Vikter Duplaix (Philly + Los Angeles), Blakai + Bembe Segue (West London), Zed Bias + Tyler Daley + Afronaut (Manchester), Mark de Clive-Lowe + Seiji (West London + New Zealand + Los Angeles), The Realm + V + Yukihiro Fukutomi (UK + Japan), Kahil El Zabar + IG Culture (West London) and more.