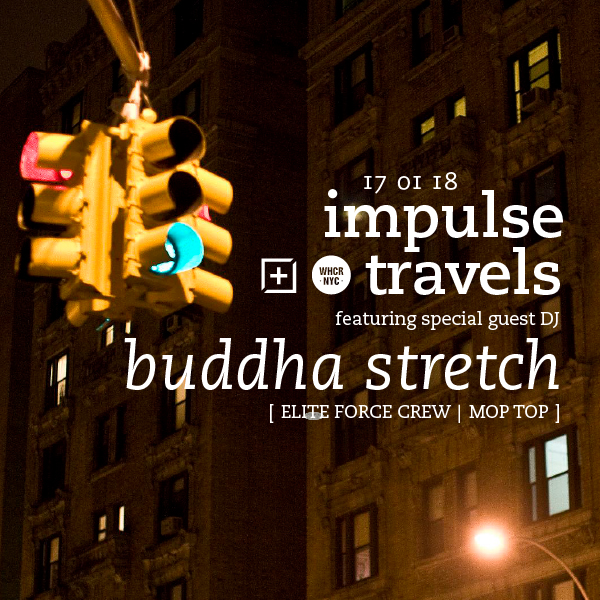 special guest DJ: buddha stretch [ elite force crew | mop top ]
impulse travels radio. episode 282. 17 january 2018.
Check out the latest episode of DJ Lil Tiger and Empanadamn's Impulse Travels Radio Show on WHCR 90.3fm in Harlem and Traklife Radio in downtown L.A.

» OR DOWNLOAD HERE «
( pc: right-click and save as / mac: option-click )
photo: A Harlem Kind of Night. | by Thomas Hawk. licensed under a Creative Commons Attribution-NonCommercial 4.0 International License.
Our 1/17 episode features an interview with and live impulse mix by Hip-Hop dance legend, BUDDHA STRETCH [ Elite Force Crew | Mop Top ], whose dancing and choreography can be seen in classic videos from Michael Jackson, Busta Rhymes, Mariah Carey, Will Smith and much, much more.
You can check out his Harlem/Litefeet-inspired live impulse mix below:
The show also features songs from OSAGE + Yemi (Philly), De Lux + Juan Maclean (Los Angeles + Providence), Lord Echo + Mara TK (New Zealand), Strictly House Bound + Sol X + Rori + Mafoko (Botswana), Nekfeu + Murkage Dave (France + UK) and more.
(Renowned dancer and choreographer Uko Snowbunny was also in the house, although she kept a low profile in the background.)