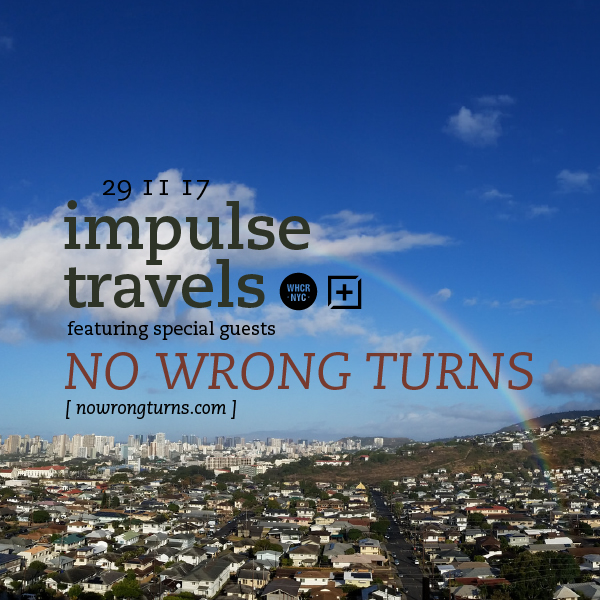 special guests: no wrong turns (carmela + raymund) [nowrongturns.com]
impulse travels radio. episode 276. 29 november 2017.
Check out the latest episode of DJ Lil Tiger and Empanadamn's Impulse Travels Radio Show on WHCR 90.3fm in Harlem and Traklife Radio in downtown L.A.

» OR DOWNLOAD HERE «
( pc: right-click and save as / mac: option-click )
photo: Wilhelmina Rise. Honolulu. Hawai'i. | by josh s jackson. licensed under a Creative Commons Attribution-NonCommercial 4.0 International License.
Our 11/29 episode features special guests CARMELA + RAYMUND of NO WRONG TURNS sharing music and stories from their travels across the globe. The show features tunes from Sammy Johnson (Hawai'i), Katchafire (New Zealand), Hjálmar (Iceland), Ooklah The Moc (Hawai'i), Bacilos (Colombia), Ferns Tosco + Sly Kane (Philippines), Songkran (Thailand), Laid Back (København), Nohelani Cypriano (Hawai'i), Lord Echo + Mara TK (New Zealand), TOKiMONSTA + Saints (Los Angeles), B. Bravo + XL Middleton (Cali) and more.