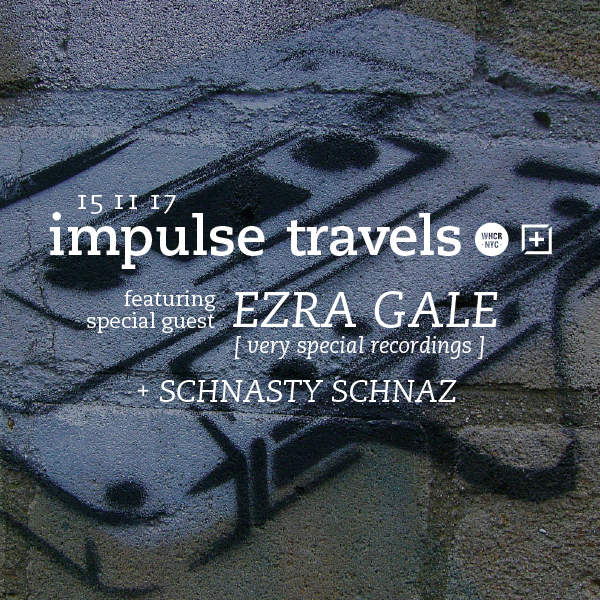 special guests: ezra gale [ very special recordings ] + schnasty schnaz
impulse travels radio. episode 275. 15 november 2017.
Check out the latest episode of DJ Lil Tiger and Empanadamn's Impulse Travels Radio Show on WHCR 90.3fm in Harlem and Traklife Radio in downtown L.A.

» OR DOWNLOAD HERE «
( pc: right-click and save as / mac: option-click )
photo: Audio Cassette Tape Stencil Graffiti – Bethnal Green, London E2. | by Bob Bob. licensed under a Creative Commons Attribution-NonCommercial 4.0 International License.
Our 11/15 episode features special guests EZRA GALE of Very Special Recordings and SCHNASTY SCHNAZ aka DAT BOY DIRTY RED. EZRA played us songs from forthcoming releases on his cassette-based label, including tunes from People's Champs, Dustin Carlson, Ryan Dugre, Big Mean Sound Machine, Council Of Eyeforms, Sheen Marina and Green And Glass, as well as a song from his solo project The Eargoggle and tracks from the new album by Super Hi-Fi, his afro-dub band.