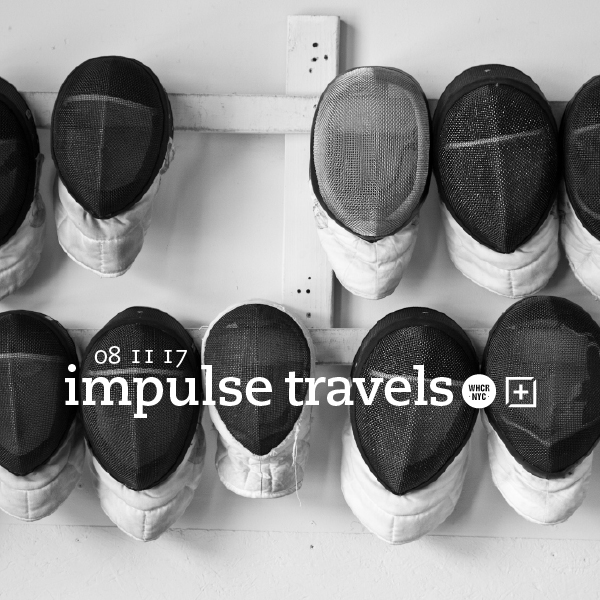 impulse travels radio. episode 274. 08 november 2017.
Check out the latest episode of DJ Lil Tiger and Empanadamn's Impulse Travels Radio Show on WHCR 90.3fm in Harlem and Traklife Radio in downtown L.A.

» OR DOWNLOAD HERE «
( pc: right-click and save as / mac: option-click )
photo: Fencing Helmets. Michigan. | by Steven Scherbinski. licensed under a Creative Commons Attribution-NonCommercial 4.0 International License.
Our 11/08 episode features an Impulse Mix by EMPANADAMN, as well as new music from Nai Palm (Australia), Amp Fiddler (Detroit), Blu + Exile + Donel Smokes (Los Angeles), RSXGLD + JMSN (Michigan), TOKiMONSTA (Los Angeles), Chloé (Paris), Tourist + Swim Mountain + Esther Joy (UK), King Henry + RY X (Los Angeles), Young Fathers (Edinburgh), Rhye (Los Angeles), Nick Wisdom (Vancouver), Little Dragon + Faith Evans (Sweden + NYC) and more.
You can check out EMPANADAMN's mix below, featuring tunes from Diljit Dosanjh + Badshah + Sonakshi Sinha (Ludhiana + New Dehli + Mumbai), TOUのAN SAN (Edmonton), k?d x Medasin (Miami + Dallas), Sabrina Claudio + west1ne (Miami + NY + NJ), Benny Dayal + Shefali Alvares (Abu Dhabi + India), DJ Snake + Lauv (Paris + SF), A-Trak + Baauer (Montréal + BK), Qemist (NJ), Naeth (Dublin), PPR Panda (Chattanooga) and more.