4Oct2017
posted by:
liltiger
| share this:



category:
Empanadamn
,
impulse podcast.
,
Impulse Travels
,
Lil Tiger
,
Music
,
NYC
no comments yet.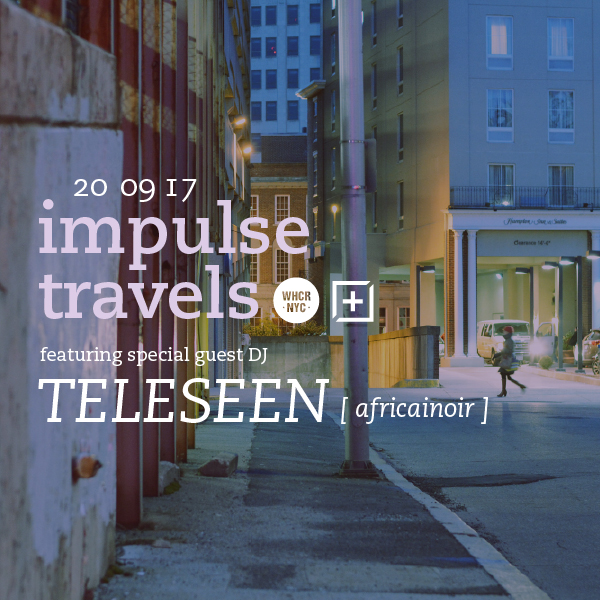 special guest: teleseen [ africainoir ]
impulse travels radio. episode 269. 20 september 2017.
Check out the latest episode of DJ Lil Tiger and Empanadamn's Impulse Travels Radio Show on WHCR 90.3fm in Harlem and Traklife Radio in downtown L.A.

» OR DOWNLOAD HERE «
( pc: right-click and save as / mac: option-click )
photo: ∆. Providence. Rhode Island. | by -ocean. licensed under a Creative Commons Attribution-NonCommercial 4.0 International License.
Our 9/20 show features a live IMPULSE MIX from DJ/Producer TELESEEN [ Africainoir ] featuring an eclectic selection of international and electronic sounds, as well as a few of his own productions.
You can check out TELESEEN's Impulse mix below: