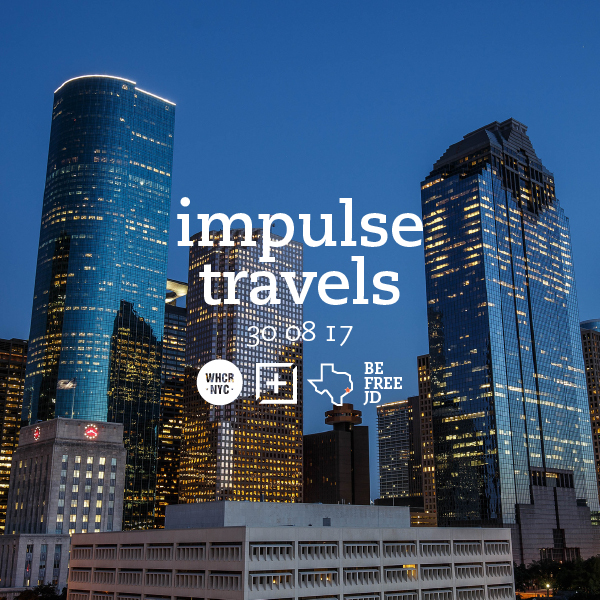 impulse travels radio. episode 267. 30 august 2017.
Check out the latest episode of DJ Lil Tiger and Empanadamn's Impulse Travels Radio Show on WHCR 90.3fm in Harlem and Traklife Radio in downtown L.A.

» OR DOWNLOAD HERE «
( pc: right-click and save as / mac: option-click )
photo: Houston Skyline | by Randall Pugh. licensed under a Creative Commons Attribution-NonCommercial 4.0 International License.
Our 8/30 episode features a Houston tribute set, a live Brazilian- and footwork-influenced Impulse Mix by EMPANADAMN, and a closing mini-tribute to the late, great homie, Jason Dozier. #BeFreeJD #HoustonStrong
You can check out EMPANADAMN's Impulse mix below, featuring tunes from MC Kekel (São Paulo), Nego do Borel + Anitta + Wesley Safadão (Rio De Janeiro + Fortaleza), Vindata + Skrillex + NSTASIA (Los Angeles), Clams Casino + P-80 (Jersey + Halifax), Ekali x TroyBoi (Vancouver + London), La Gallera Social Club + Jairo Mendez (Venezuela), DJ Rashad + DJ Spinn (Chi), DJ Food + Squarepusher (London + Chelmsford), Jonny Megabyte + PC Slimes (Palm Springs), Michel Teló (Brasil), Rihanna + FS Green (Barbados + Amsterdam) and more.