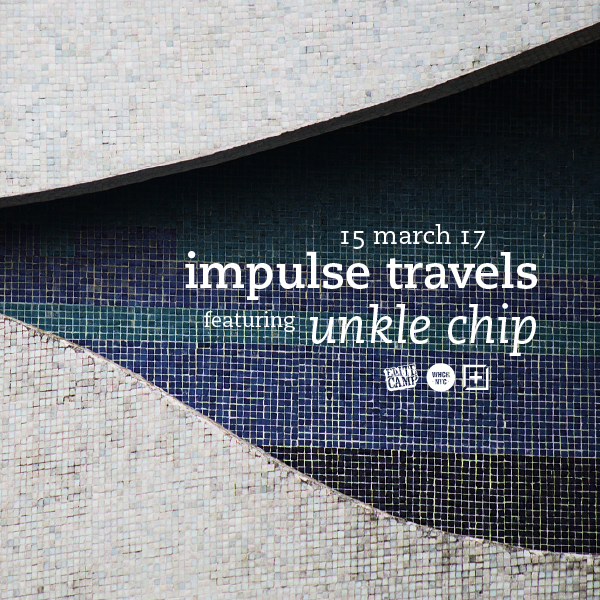 special guest: unkle chip
impulse travels radio. episode 246. 15 march 2017.
Check out the latest episode of DJ Lil Tiger and Empanadamn's Impulse Travels Radio Show on WHCR 90.3fm in Harlem and Traklife Radio in downtown L.A.

» OR DOWNLOAD HERE «
( pc: right-click and save as / mac: option-click )
photo: Guatemala City. Guatemala. | by Sebastian Oliva. licensed under a Creative Commons Attribution-NonCommercial 4.0 International License.
This week's episode featured a special guest IMPULSE MIX by unkle chip of The Elite Camp, as well as tunes from Jesse Baez (Guatemala), Central Pieces Music (Aruba), BFlecha (España), Little Dragon (Sweden), Childish Gambino + Zikomo (ATL + Long Beach), Nao + SBTRKT (UK), Lord Echo (New Zealand), Jesse Boykins III X Two Fresh (Chicago + NYC + Los Angeles) and more.
You can listen to UNKLE CHIP's mix below featuring tunes from Tatsuro Yamashita (Japan), Illvibe Collective + A.R.M. (African Rebel Movement) (Philly + Ghana + Minnesota + Uganda + Las Vegas), World Renown (Jersey), Yuna (Los Angeles + Malaysia), Troyboi X Debarge + DJ Pump (London + Detroit + Calgary), Nas (QNS), Dusty Donuts + Naughty NMX (Hamburg + London), 4Hero + Lady Alma (UK), OSAGE (Philly), Carlos (Rio De Jainero), Drake + Moma (Toronto + NYC), Main Source X The Main Ingredient + Hedspin (QNS + Harlem + Toronto), Scottie B (Bmore), Jazzhole (NYC), Towa Tei (Yokohama), Jakob Frímann Magnússon (Iceland) and more.