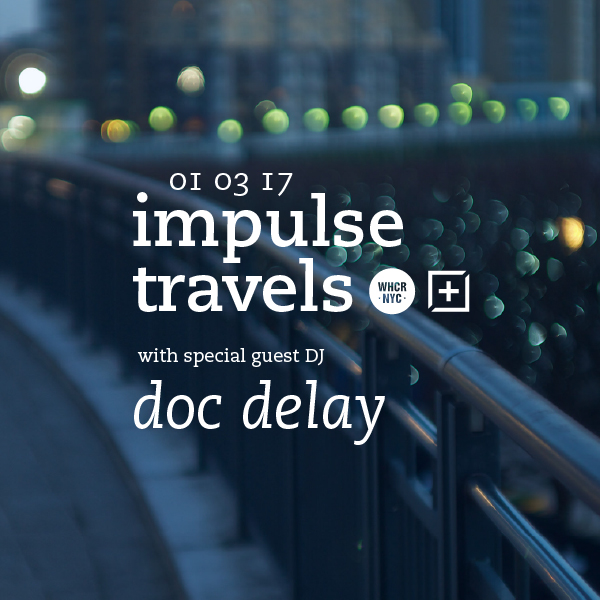 special guest: doc delay
impulse travels radio. episode 244. 01 march 2017.
Check out the latest episode of DJ Lil Tiger and Empanadamn's Impulse Travels Radio Show on WHCR 90.3fm in Harlem and Traklife Radio in downtown L.A.

» OR DOWNLOAD HERE «
( pc: right-click and save as / mac: option-click )
photo: Westferry Circus. London. | by Chris Hawes. licensed under a Creative Commons Attribution-NonCommercial 4.0 International License.
This week's episode features a return guest DJ appearance by the homie, DOC DELAY. Changing gears from his usual selection of rare older records, he focused this time on current/"modern" tunes—from trappy stuff to electronic to rap to whatever. He even blessed us with a few of his own productions.
The show also features new music from Nao + Mura Masa (UK), GBM Nutron + Jus Now (Trinidad + UK), Joy Orbison (UK), B.Bravo + Mr. Carmack (Cali + Honolulu), Chico Mann + Captain Planet (Jersey + Los Angeles + BK) and Stormzy (UK).
You can check out DOC DELAY's live Impulse Mix below, featuring tunes from Kap G (ATL + México), Pascäal (ATX), Young Thug (ATL), OM Unit (UK), stolensnares (Los Angeles), Giggs + Donae'o (UK), G Jones, Travis Porter (Decatur) and much more.