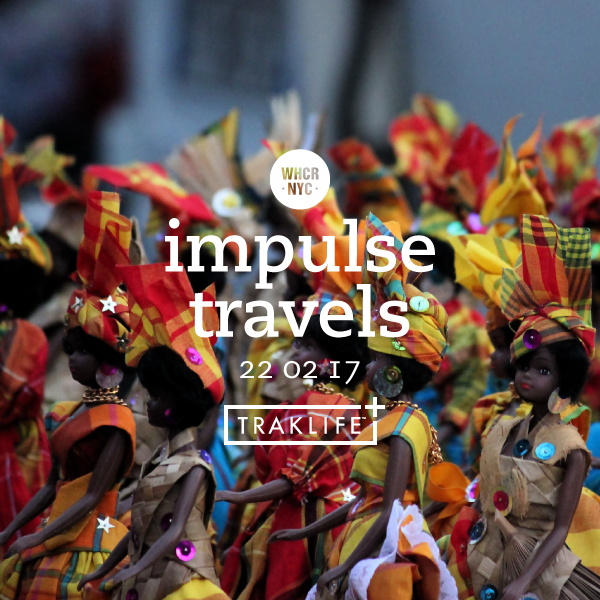 impulse travels radio. episode 243. 22 february 2017.
Check out the latest episode of DJ Lil Tiger and Empanadamn's Impulse Travels Radio Show on WHCR 90.3fm in Harlem and Traklife Radio in downtown L.A.

» OR DOWNLOAD HERE «
( pc: right-click and save as / mac: option-click )
photo: Doudou. Pointe-A-Pitre. Guadeloupe. | by Siris. licensed under a Creative Commons Attribution-NonCommercial 4.0 International License.
This week's episode features new music from Chico Mann + Captain Planet (Jersey + Los Angeles + BK), Ondatrópica (NYC + Colombia + UK), Omar + Jean Michel Rotin (UK + Guadeloupe + France), Sampha (UK), The XX (UK), Le Groove (Aruba), Ibibio Sound Machine (London + Nigeria), Sinkane (BK + Sudan + London + Ohio), Goldfrapp (London), a l l i e (Vancouver), Little Dragon (Sweden), Alex Cuba (Cuba + Canada), ROM + Jarreau Vandal + Emmavie (UK + Nederland + London), Violents + Monica Martin (Missouri + Wisconsin) and Big Wild + Yuna (Cali + Malaysia). We also played tunes from Weird Together (New Zealand + Tokyo + Trinidad), Levi Silvanie (Nederland + Curaçao), Aurelio Martinez (Honduras), Bonobo (UK), Gabriel Garzón-Montano (BK) and more.