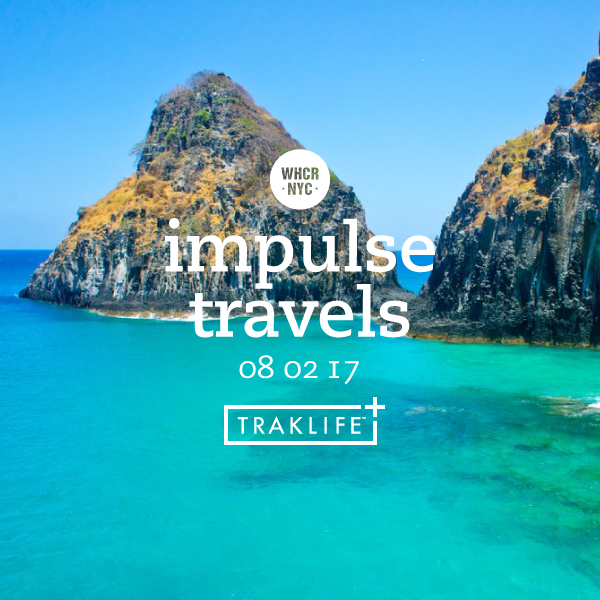 impulse travels radio. episode 241. 08 february 2017.
Check out the latest episode of DJ Lil Tiger and Empanadamn's Impulse Travels Radio Show on WHCR 90.3fm in Harlem and Traklife Radio in downtown L.A.

» OR DOWNLOAD HERE «
( pc: right-click and save as / mac: option-click )
photo: Fernando de Noronha. Brasil. | by xx xx. licensed under a Creative Commons Attribution-NonCommercial 4.0 International License.
This week's episode features a live Brazilian Impulse Mix by EMPANADAMN, as well as tunes from Gabriel Garzón-Montano (BK), Jus Now (UK + Trinidad), Thundercat + Michael McDonald (Los Angeles), Daymé Arocena (Cuba), Omar (UK), Mr. Eazi + Medikal (Ghana), Shatta Wale + Burna Boy (Ghana + Nigeria), Chico Mann + Captain Planet (Los Angeles + BK + Jersey), Sampha (UK), Azymuth + Peanut Butter Wolf (UK + Brasil + Los Angeles), Takuya Kuroda (NYC + Japan), Yussef Kamaal (UK), J.Robb + Beya Likhari + IshDARR (Baltimore + Milwaukee) and more.
You can check out EMPANADAMN's Impulse mix below featuring tunes from MC Pikachu (São Paulo), MC Kekel (São Paulo), Ludmilla (Rio), MC Bin Laden (São Paulo), MC Bella (Brasil), MC G15 (Rio), MC Kevinho (São Paulo), MC Don Juan (Brasil), MCs Zaac + Jerry (São Paulo), MC Livinho (São Paulo), Dennis DJ + MC Jajá (Brasil) and more.