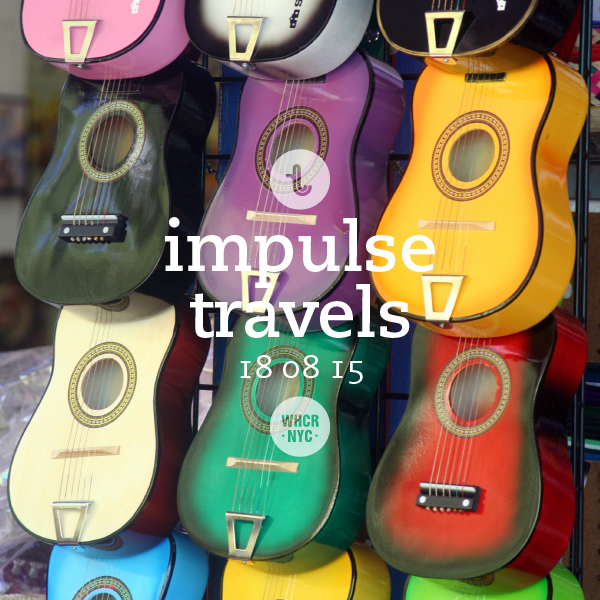 impulse travels radio. episode 189. 18 august 2015.
Check out the latest episode of DJ Lil Tiger and Empanadamn's Impulse Travels Radio Show on WHCR 90.3fm in Harlem and Traklife Radio in downtown L.A.
[audio:https://s3-us-west-2.amazonaws.com/podpulse/impulse.150818-.mp3|titles=dj lil tiger + empanadamn. impulse travels. 18 august 2015.]

» OR DOWNLOAD HERE «
( pc: right-click and save as / mac: option-click )
photo: Small Colored Guitars. San Anto. Texas. | by Sebastian Danon.
This epsiode features a live Impulse Mix by empanadamn, with music from Masego (Virginia), U-Tern (Vancouver), Swisha Sweet (Philly + L.A.), Trapzillas + Los XL (Miami + D.C. + México), Slave + Steve Arrington (Ohio), Keeper + Wrestlers (Houston), Patricktør4 (Brasil), Villanosam + Triishasam (República Dominicana) and more.
The show also features tunes from Electric Wire Hustle + Kimbra + Rodi Kirk + Aron Ottignon (New Zealand), Potatohead People + Noo-bap (Vancouver + Montréal), Dego (London), Cosmo's Midnight (Australia), The Souljazz Orchestra (Ottawa), Happy End + Prince Klassen (Japan + BK + San Anto), Durkin (Boston), IAMNOBODI (Berlin), Gavin Turek + TOKiMONSTA (L.A.) and more.