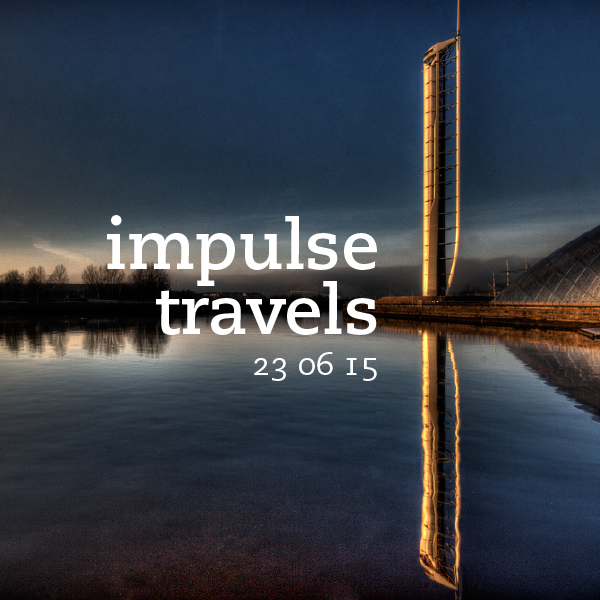 impulse travels radio. episode 181. 23 june 2015.
Check out the latest episode of DJ Lil Tiger and Empanadamn's Impulse Travels Radio Show on WHCR 90.3fm in Harlem and Traklife Radio in downtown L.A.
[audio:https://s3-us-west-2.amazonaws.com/podpulse/impulse.150623-.mp3|titles=dj lil tiger + empanadamn. impulse travels. 23 june 2015.]

» OR DOWNLOAD HERE «
( pc: right-click and save as / mac: option-click )
photo: Tower. Glasgow. Scotland. | by Fraser Downie. licensed under a Creative Commons Attribution-NonCommercial 4.0 International License.
This week's show featured new music from Hudson Mohawke + Miguel (Glasgow + L.A.), Dego (London), Bomba Estéreo (Colombia), Thundercat (L.A.), Hanni El Khatib (SF + L.A.), Disclosure (London), Deceptikon (SF + Tokyo + Seattle), Pomo (Montréal), Daymé Arocena (Cuba + London + France), Zed Bias + Stylo G + Scruffizer (UK), Paul Chin (Toronto), Uproot Andy (BK), Detroit Swindle (Amsterdam), and Huntar (London). The show also features tunes from Jamie XX + Romy (UK), Yellowtail + Jeni Fujita + Hamacide (NYC + Shanghai + Japan), Sted-E + Hybrid Heights + Norty Cotto + Raúl Soto (NYC), Nneka (Nigeria + Germany + France) and more.
Empanadamn contributed another live Impulse Mix with songs from Dr. Zeus (England + India), Green Lantern (Rochester + ATL), Flechette (Paris + London), Major Lazer + Los Rakas (L.A. + Oakland + Panamá), Lady Bee (Amsterdam), Dubsef (Denver), Panjabi MC + D!rty Audio + Lookas (UK + L.A. + Miami), Hoodie (Amsterdam), Valentino Khan + Dapp (L.A. + Connecticut), Inkyz (Paris), Ester Dean + Caked Up (Vegas + SD) and more.