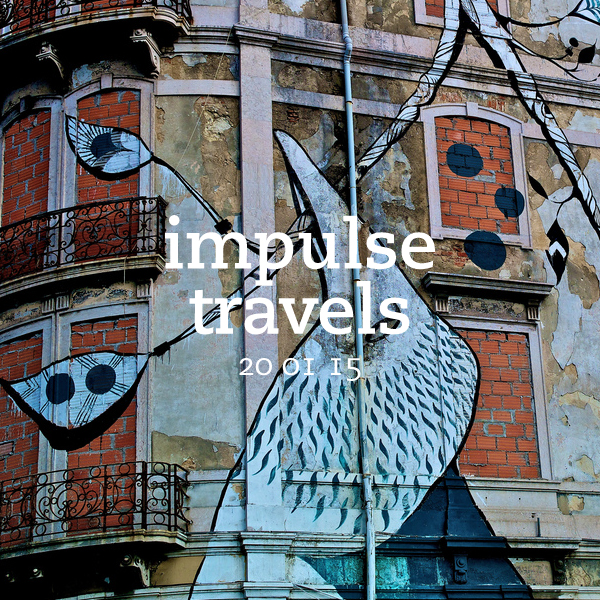 Check out the latest episode of DJ Lil Tiger and Empanadamn's Impulse Travels Radio Show on WHCR 90.3fm in Harlem and Traklife Radio in downtown L.A.
impulse travels radio. episode 163. 20 january 2015.
[audio:https://s3-us-west-2.amazonaws.com/podpulse/impulse.150120-.mp3|titles=dj lil tiger + empanadamn. impulse travels. 20 january 2015.]

» OR DOWNLOAD HERE «
( pc: right-click and save as / mac: option-click )
photo: Street Art. Lisbon. Portugal. | by Pedro Ribeiro Simões. licensed under a Creative Commons Attribution-NonCommercial 4.0 International License.
This week's show featured new music from Brother In Arms (SF), Tourist + Years and Years (UK), Shash'U (Montréal), Tuxedo (Mayer Hawthorne + Jake One) (Ann Arbor + L.A. + Seattle), Sorceress + Tito Ramos (New Zealand + BX), Red Baraat + Karsh Kale (BK + West Bromwich), Mary J. Blige + MJ Cole (NYC + UK), Hamacide + ChaCha (BK + Tokyo + Shanghai), Claude (France) and Beat Spacek (UK), Myles Sanko + Renegades of Jazz (UK + Hamburg), as well as tunes from Koyö (New Caledonia), Atjazz + Jullian Gomes + Bucie (UK + South Africa), Melé (UK), Hiatus Kaiyote (Australia), Batida (Portugal), Captain Planet (L.A. + BK), Kay and Luke of the Foundation + Laura Mvula (Houston + UK), and more.
The show also featured another live mix by empanadamn, including songs by Tony Quattro (NYC), Sharem Jay + Kolombo (Köln + Belgium), Ten Walls (Lithuania), Shakka + Frisco (London), Yosaku (L.A.), Pleasure + DJ Harvey (PDX + UK), Big Makk (Orlando), Manila Killa + Delamare (Manila + D.C. + Bay Area) and more.