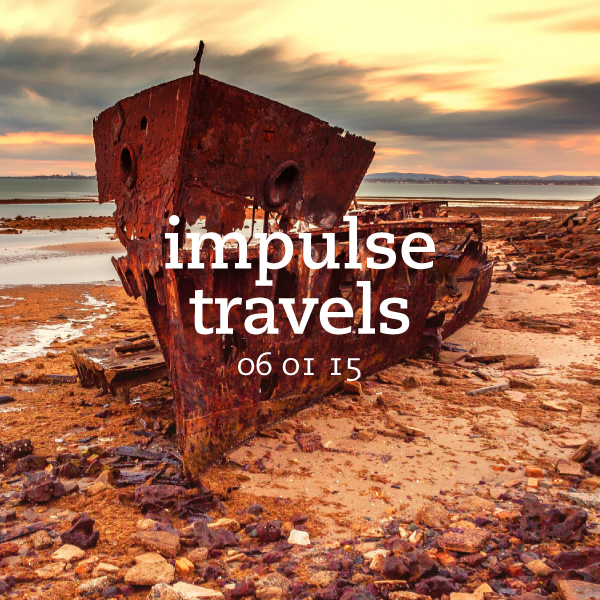 Check out the latest episode of DJ Lil Tiger and Empanadamn's Impulse Travels Radio Show on WHCR 90.3fm in Harlem and Traklife Radio in downtown L.A.
impulse travels radio. episode 161. 06 january 2015.
[audio:https://s3-us-west-2.amazonaws.com/podpulse/impulse.150106-.mp3|titles=dj lil tiger + empanadamn. impulse travels. 06 january 2015.]

» OR DOWNLOAD HERE «
( pc: right-click and save as / mac: option-click )
photo: Wrecked (Explore). Brisbane. Australia. | by Andrew Sutherland. licensed under a Creative Commons Attribution-NonCommercial 4.0 International License.
This week's show featured a live Impulse Mix from Empanadamn and music from Coolout / Disgo (Philly), ZHU + Koyö (SF + L.A. + New Caledonia), Jordan Bratton + Durkin (NYC + Boston), Kanye + Some Guy Named Paul + Chi Duly (Chicago + Liverpool + NYC), Oceaán (Manchester), Captain Planet (L.A. + BK), Young Fathers (Scotland), Kaytranada + Shay Lia (Montréal), Lyon Hart + D-Felic (NYC + L.A. + Den Haag), Monta at Odds (Kansas City), MC Melodee + Cookin' Soul (Amsterdam + España), Jordan Rakei + Gwen Bunn (Brisbane + Decatur), Hiatus Kaiyote (Australia), Lxury (UK), Bonobo (UK), Kay and Luke of the Foundation + Laura Mvula (Hustle Town + UK), Potatohead People + Nick Wisdom (Vancouver + Montréal) and more.
Empanadamn's mix features tunes from Da-Bow (Argentina), Hamacide + ChaCha (Tokyo + Shanghai), DJ Taj (Jersey), Madbliss (L.A.), Autoerotique + 4b (Toronto + Jersey), Sunny Moonshine + Gabe Niles + Chad Hugo (Virginia), Tom and Jerry (UK), Alo Wala + Riot (Chicago + Copenhagen + Norway + Portugal), DJ 809 (Jersey), Beatnick + K-Salaam (Gary + NYC), Panda Coast (N.C.) and more.