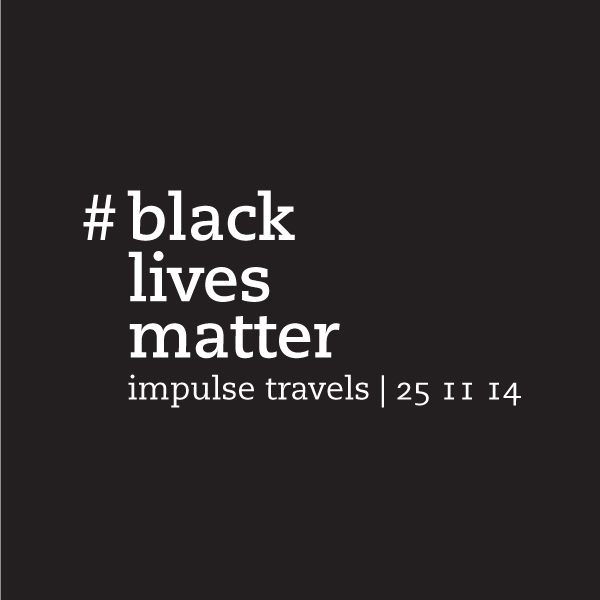 impulse travels radio. episode 158. 25 november 2014.
Check out the latest episode of DJ Lil Tiger and Empanadamn's Impulse Travels Radio Show on WHCR 90.3fm in Harlem and Traklife Radio in downtown L.A.
[audio:https://s3-us-west-2.amazonaws.com/podpulse/impulse.141125-.mp3|titles=dj lil tiger + empanadamn. impulse travels. 25 november 2014.]

» OR DOWNLOAD HERE «
( pc: right-click and save as / mac: option-click )
"It is as necessary for me to be as vigorous in condemning the conditions which cause persons to feel that they must engage in riotous activities as it is for me to condemn riots. I think America must see that riots do not develop out of thin air. Certain conditions continue to exist in our society which must be condemned as vigorously as we condemn riots. But in the final analysis, a riot is the language of the unheard. And what is it that America has failed to hear? It has failed to hear that the plight of the Negro poor has worsened over the last few years. It has failed to hear that the promises of freedom and justice have not been met. And it has failed to hear that large segments of white society are more concerned about tranquility and the status quo than about justice, equality, and humanity. And so in a real sense our nation's summers of riots are caused by our nation's winters of delay. And as long as America postpones justice, we stand in the position of having these recurrences of violence and riots over and over again. Social justice and progress are the absolute guarantors of riot prevention."
— Dr. Martin Luther King, Jr.
"With skillful manipulating of the press they're able to make the victim look like the criminal and the criminal look like the victim. … This is how they do it, and if you study how they do it here then you'll know how they do it over there. It's the same game going all the time, and if you and I don't awaken and see what this man is doing to us, then it will be too late. They may have the gas ovens built before you realize that they're already hot."
— El-Hajj Malik El-Shabazz aka Malcolm X
People, hold on.