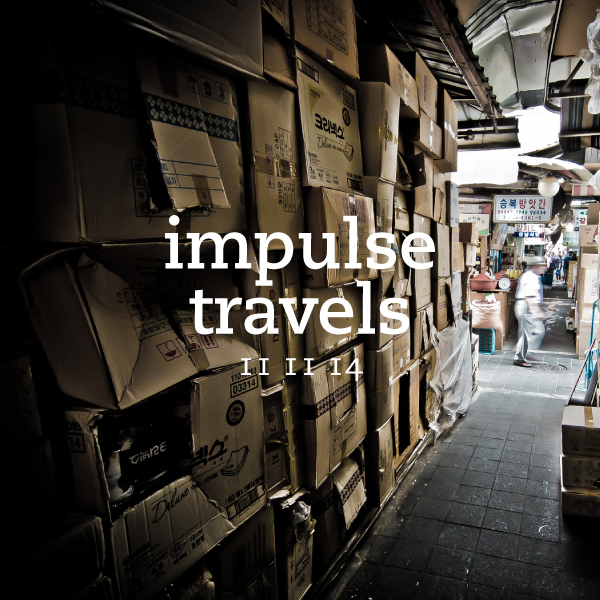 impulse travels radio. episode 156. 11 november 2014.
Check out the latest episode of DJ Lil Tiger and Empanadamn's Impulse Travels Radio Show on WHCR 90.3fm in Harlem and Traklife Radio in downtown L.A.
[audio:https://s3-us-west-2.amazonaws.com/podpulse/impulse.141111-.mp3|titles=empanadamn. impulse travels. 11 november 2014.]

» OR DOWNLOAD HERE «
( pc: right-click and save as / mac: option-click )
photo: Seoul Market. South Korea. | by Daniel Foster. licensed under a Creative Commons Attribution-NonCommercial 4.0 International License.
This week's show featured a special broadcast of Remezcla, the lastest mix from our Houston homie DJ Gracie Chavez from the mighty Bombón crew.
The show also featured music from Dels + Rosie Lowe (UK), 2BiC + 79 (South Korea), Singularis (Nederland), Rae Sremmurd + Sammy Bananas (Mississippi + BK), Steve Spacek (London), Kin Rocha (São Paulo), Denitia + Sene (Copenhagen + BK), Seu Jorge + Captain Planet (Rio + L.A. + BK), DJ Elly Chuva + Wilson Kentura + DJ Satélite (Angola + South Africa), Alo Wala + Jahdan Blakkamoore (Chicago + Copenhagen + Norway + NYC), Pinch + Temi Oyedele (Nigeria), Fingers Inc. + Leftside Wobble (Chicago + UK), Frente Cumbiero + Sonora (Colombia + San Anto), DJ Sammy + Thero (Palm Beach), Kid the Wiz (Harlem) and more.