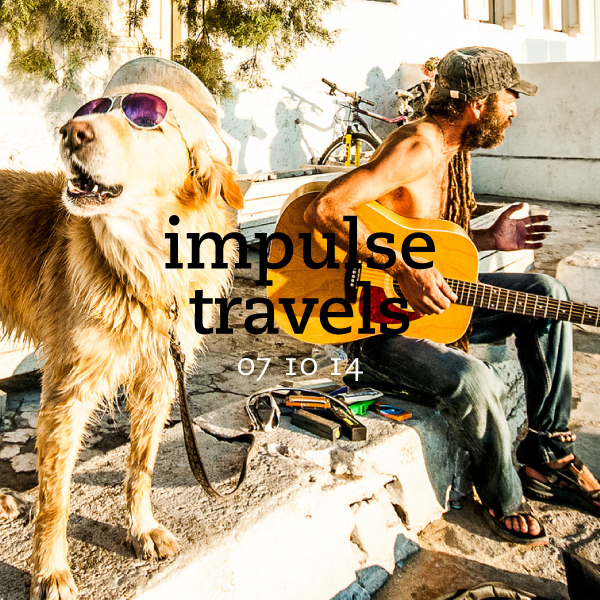 impulse travels radio. episode 152. 07 october 2014.
Check out the latest episode of DJ Lil Tiger and Empanadamn's Impulse Travels Radio Show on WHCR 90.3fm in Harlem and Traklife Radio in downtown L.A.
[audio:https://s3-us-west-2.amazonaws.com/podpulse/impulse.141007-.mp3|titles=dj lil tiger + empanadamn. impulse travels. 07 october 2014.]
» DOWNLOAD HERE « ( pc: right-click and save as / mac: option-click )
photo: The Honeymoon. Greece. | by rory mcharg. licensed under a Creative Commons Attribution-NonCommercial 4.0 International License.
The show featured new music from FS Green (Amsterdam), Shafyq Husayn + Anderson Paak (L.A.), Star Slinger + Odesza + Zyra (UK + Seattle), Captain Planet + Samira Winter + Nevilton (L.A. + BK + Brasil), Ne-Bur (Nederland), TOKiMONSTA + Anderson Paak (L.A.), SBTRKT + Jessie Ware (UK), MC Brainpower (Amsterdam), Sy Sez + Karizma (West London + Leeds + Bmore), Mr. Scruff (UK), FKA Twigs (UK) and more.
The show also features songs from Alex Eudoxie + DJ Feesto (South Africa), Blakai + Bembe Segue (UK), Anna Lunoe (L.A. + Sydney), IG Culture + Mr. Mensah (West London), Kele (UK), Kaytranada + JMSN (Montréal + L.A.), Shift K3y (London), Sinjin Hawke + Shash'U (NJ + Barcelona + Montréal), Obey City (Brooklyn), Gorgon City + Erik Hassle (North London) and more.