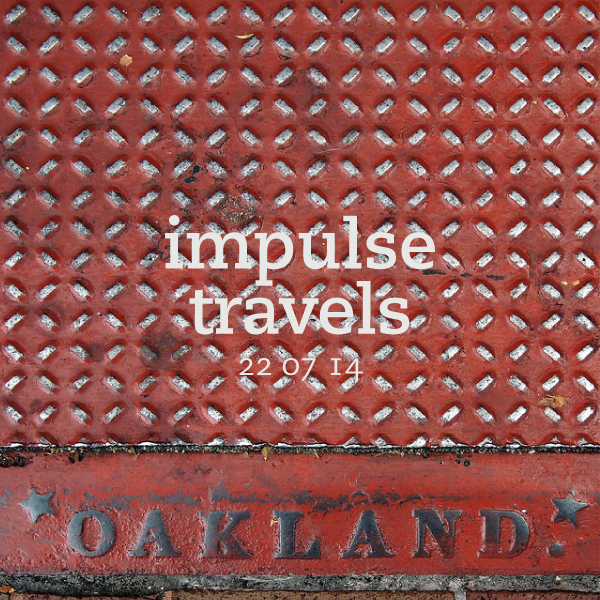 Check out the latest episode of DJ Lil Tiger and Empanadamn's Impulse Travels Radio Show on WHCR 90.3fm in Harlem and Traklife Radio in downtown L.A.
impulse travels radio. episode 142. 22 july 2014.
[audio:http://buhbomp.com/impulse/impulse.140722.mp3|titles=empanadamn. impulse travels. 22 july 2014.]
» DOWNLOAD HERE « ( pc: right-click and save as / mac: option-click )
photo: Oakland. | by Jed Sullivan. licensed under a Creative Commons Attribution-NonCommercial 4.0 International License.
Empanadamn dedicated the first hour of this show to Hip-Hop/R&B artists and their alter-egos, with classic songs from split peronalities such as Slick Rick, Del, Biggie, Em, Kendrick Lamar and MF Doom.
The show also features music from Mi Casa + ThExchangeProject (South Africa + Angola + Kenya + Sierra Leone), Sable + Basenji (Australia), JMSN + starRo (L.A.), Ten Walls (Lithuania), Kiesza + LS2 (BK + UK), Alunageorge + Kastle (London + L.A.), Machinedrum (NC), Sweater Beats (NYC), Marvin Gaye + Mercury (D.C. + Switzerland), Major Lazer + Chronixx (L.A. + Jamaica), Rustie (Glasgow), The Rub (Brooklyn), Abel + Rizzla (Brooklyn), Whiskers Po (BK + Jersey), Sinead Harnett + Snakehips (London) and much more.