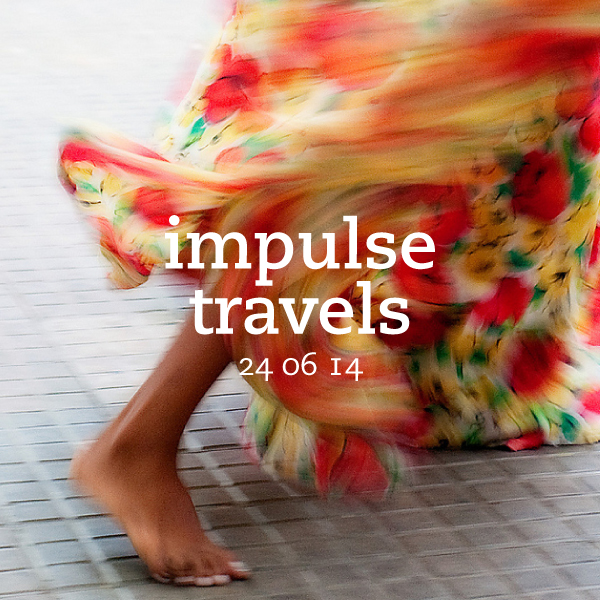 Check out the latest episode of DJ Lil Tiger and Empanadamn's Impulse Travels Radio Show on WHCR 90.3fm in Harlem.
impulse travels radio. episode 138. 24 june 2014.
[audio:http://buhbomp.com/impulse/impulse.140624.mp3|titles=dj lil tiger + empanadamn. impulse travels. 24 june 2014.]
» DOWNLOAD HERE « ( pc: right-click and save as / mac: option-click )
photo: Dancing in the streets. Cartagena. Colombia. | by Louis Vest. licensed under a Creative Commons Attribution-NonCommercial 4.0 International License.
This week's show featured a special DJ-tribute Impulse mix by Empanadamn, who—thanks to a bout with illness (and a few Jameson's too many on his birthday)—temporarily lost his voice and was forced to speak with his hands. If you're a classic Hip-Hop head, DJ nerd, or all-around music fan, you'll really enjoy it.
The show also featured new music from Chalie Boy + DJ La-D-Da + DJ Protege (Texas), Alina Baraz + Esta + Jarreau Vandal (L.A. + Amsterdam), Martyn (Nederland + D.C.), Little Dragon (Sweden), SBTRKT + Sampha (UK), Meridian Brothers (Colombia), Electric Wire Hustle + Eliphino (New Zealand + London), Lone (UK), Sango (Grand Rapids + Seattle), Quantic + Aníbal Velásquez (UK + Colombia), Lone (UK), Captain Planet + Chico Mann (L.A. + BK + Jersey), Floating Points (UK), Sonzeira + Seu Jorge + Nina Miranda (Brasil), Zara McFarlane + Atjazz (UK), and Kayper (UK), as well as tracks from Roberto Junior + Panchitron (México + Houston), Disclosure + Kaytranada (UK + Montréal), Wookie + Zak Abel (UK), Blu James (Tampa + London), Mr. Scruff + Vanessa Freeman (UK) and more.
You can check out Empanadamn's special DJ-inspired Impulse mix below.
empanadamn mix photo: Realistic 32-1200 (courtesy of Mister Remix). | by Mister Remix.