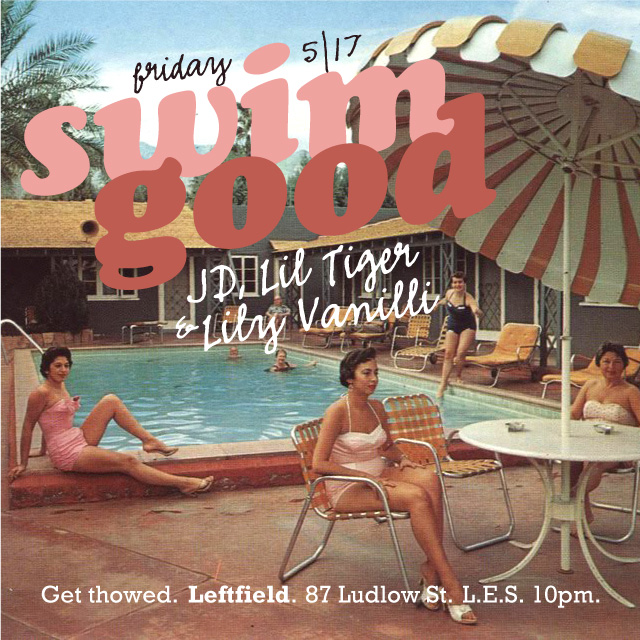 It's time for another monthly installment of SWIM GOOD at Leftfield in the L.E.S., and this time, we've moved the party where it belongs: to a FRIDAY NIGHT!
Put the work week behind you and come shake a load off with Texas transplants Texas transplants JD, LIL TIGER + LILY VANILLI spinning your favorite country rap tunes, New Orleans bounce, reggae and more.
Tell a friend and come GET THOWED with us.
BuhbOmp, Live.Love.LVE. and impulsetravels.org present …
[[ SWIM GOOD ]]
FRI | 17 MAY 2013 | 11p-4a | FREE
@ Leftfield
87 Ludlow St (near Delancey)
Lower East Side, NY, 10002
212.677.1100
F to Delancey | J/M to Essex
» google | hopstop
w/ JD, LIL TIGER + LILY VANILLI