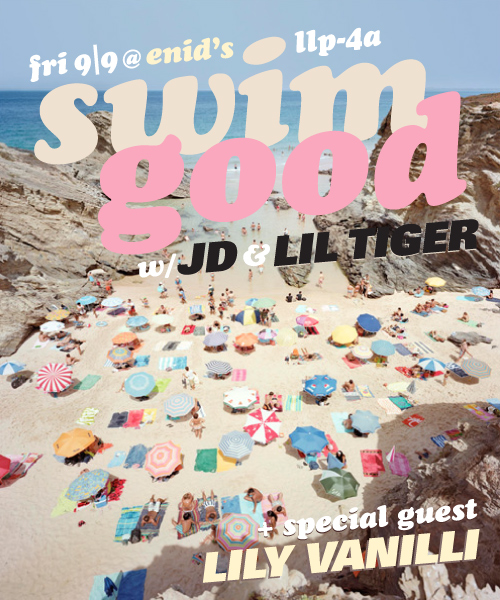 Swim Good returns to Enid's this month, and this time the ever awesome LILY VANILLI (Nanachill) will be joining us and showing how the H-Town in her gets down. Come through. Get thowed.
==========
buhbOmp presents:
[[ SWIM GOOD @ ENID's ]]
FRIDAY | 9 SEPTEMBER 2011 | 11p-4a | FREE | No dress code
featuring JD + LIL TIGER
(Watchu know about them Texas boys?)
+ special guest LILY VANILLI
(Watchu know about that Texas gal?)
Country rap tunes. Hip-Hop. R&B. Bounce. Reggae. Dipset. And a bunch of other good shit. Come get thowed.
Enid's
560 Manhattan Avenue | Greenpoint
Brooklyn, NY 11222-3913
718.349.3859
G to Nassau Ave Station
+ google map
+ facebook event page
==========