6Dec2009
posted by:
sknybrg
| share this:



category:
Music
,
News
1 comment.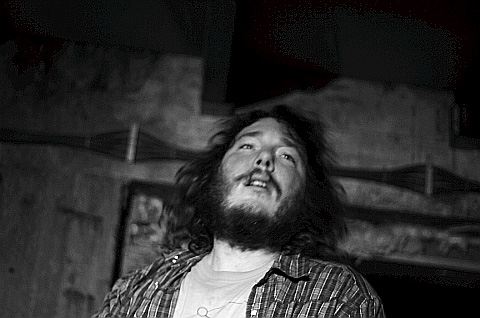 Sad news today. Philly guitarist and wild man Jack Rose passed away yesterday morning of a heart attack leaving a massive emptiness in guitar playing and in music generally. He departed this reality far too early and he'll be sorely missed. Memorials and stories have quickly piled up on the 'net and it seems appropriate to show some love for his music. Below are some links to other folks posts about Jack. Bourbon drinkers raise one up to this guy – he liked the corn mash libations. There's already a few empties 'round these parts…
Arthur Magazine's memorial
Logo's Books and Records post
Spinner.com article
Philly's Citypaper with a nice collection of links
JACK ROSE – EXCERPT FROM "ARTHURFEST" from Lance Bangs on Vimeo.
Thoughts go out to his wife, Laurie, and his family and friends. Thanks to all the fellow bloggers who've made an effort to remember.