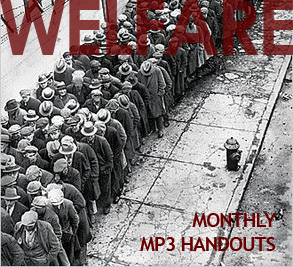 I'm dumb late and going solo this month. About to hop on a plane, but I wanted to take care of my people before I split town, because I love y'all so. And what better way to celebrate the afterglow of Labor Day Carnival than to be excessively late. It is in the Caribbean spirit after all. Enjoy the tunes.
(Click the song names to take you to the off-site sharing pages where you can download the tunes. For detailed instructions on how to navigate the sharing sites where we host our files, we've got instructions at the end of this post)
dj lil tiger | traveling man
Voicemail – Moving Forward
I haven't been able to get this song out of my head for weeks. One of many, many great tunes on Daseca Productions' R6 riddim.

Le Groove – Ethel/Subway Jam/Lorraine
Since I'm still vibing from the Parkway yesterday, here's a little treat from the motherland. Le Groove is my favorite group from Aruba, and here they get down with a classic medley.

Candido – Dancin' & Prancin' (Original Joey Negro 12" RMX)
Speaking of classics, this is damn near spiritual.

Saafir – Light Sleeper
I'll stay on the way-back bus for the duration of this Welfare. I revisited this slice of greatness from the Saucee Nomad recently, and you should, too.

Pitchfork – Rana
Here's one from my high school days, when Pitchfork and Drive Like Jehu ruled my world. I still get a little emotional when I hear this tune. So many memories.

—————
Don't forget to check out our Welfare archives.
—————
** INSTRUCTIONS FOR DOWNLOADING **
We host all our Welfare downloads off-site, so what you need to do to download them is to click on the song name in the post, and then look for a download link on the page that that takes you to.
We mostly use divShare, so for divShare follow these steps to download the songs:
– Click on the name of the song. That will take you to a divShare page.
– On the divShare page, look for the black circle with an arrow pointing down. Below that arrow is a link that says "Download original". Click that link and after a few seconds, the download should start automatically.
That should do it.
If the file is hosted on some other site besides divShare (like ZShare or MediaFire or something) then just look for a link on that site's page that says download. When you click on the download link, it will probably do something similar to divShare and make you wait a handful of seconds before it starts the download (or offers a specific link to the download).
Hit us up in the comments if you need further instruction. We're here to help. Thanks.