7Aug2009
posted by:
cashless
| share this:



category:
Events: Friends
,
Video
no comments yet.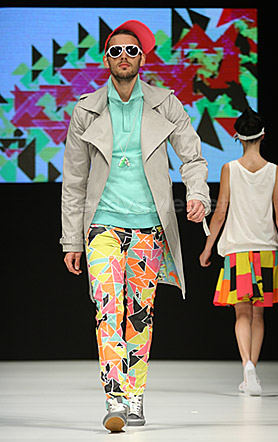 Note: the pic above is not from his SS'10 collection, but rather from a collection showcased in 2008.
The Buhbomp crew are a motley (no Crüe) looking bunch, we wear mostly XXXXL free Bush Babees promo tees from the mid-nineties to compliment our hand-me-down khakis and Nike Cortez. Basically, we're raggedy. Luckily, Buhbomp Amsterdam office president, Daryl Van Wouw is about to launch his SS'10 collection on our tasteless asses.
So peep serious style game over at the SS'10 Hypercube for what you'll be rocking in the year 2012.
Bonus: Video of Daryl bussin' his ASSSSSS on the runway after a mini rave session. Soooo good! ha!~