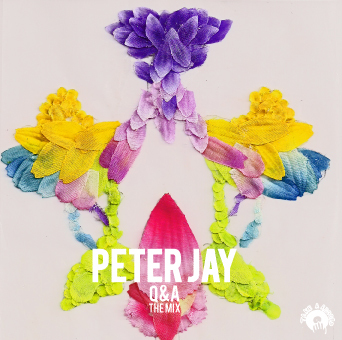 It's been another shitty, cold, dreary, wintery Spring day in NY, and it's really harshing my mellow. Luckily, Peter Jay uploaded his latest mix today, and the diverse goodness of it has helped lift my spirits. The Astoria, Queens (by way of BK and L.A.) DJ/producer has put together a great mix of soulful electronic beats and tunes with some classic splashes. Lots of different sounds in there to get into.
¬ DOWNLOAD THE ZIP FILE HERE
(It's tracked and labeled for your musical organizing pleasure)
Here's the tracklist:
Trus'me – W.A.R Dub
Clyde – Roll Of The Beast – Original Mix
George Kranz – Din Daa Daa (45 King Remix)
Jesse Rose – Forget My Name feat. Hot Chip – Original Mix
Motor City Drum Ensemble – SMK Pt. 2
Linkwood – What'S Up With the Drums__Underground_
Content (aka Jesse Rose) – The Tribute – Original Mix
Crystal Waters – Gypsy Woman
Shoes – Me and My Diva
Frankie Knuckles – Your Love
DJ Rels – Don't U Know
Motor City Drum Ensemble – Stripped Down to the Bone
For more on Peter Jay, holler at his myspace, or peruse his twitterings.
Also, here's an interview he did last year with Soundwaves KPFK's Abraham Beltran in L.A.:
Mmmm. Zankou Chicken. That garlic sauce is made from some kind of high-grade narcotic. Damn, I miss L.A. I need some Tarna back in my life.