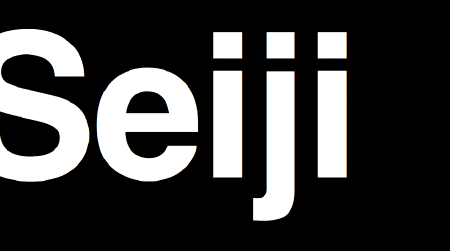 Shouts (as always) to the good dude Tetsuo at nutriot for calling my attention to this.
Seiji, the usually prolific producer/ DJ and key member of the Bugz in the Attic super crew, has been laying low lately, but he's managed to quietly sneak a 30-minute mix online, and I'm all about it. Peep it here.
[audio:http://www.seiji.co.uk/file_download/3/Seiji+DJ+Mix+March+2009.mp3|titles=Seiji – March Mix]
¬ DOWNLOAD IT HERE
Nutriot also posted a couple of new free tracks from Seiji that you can download. Head there to listen and grab the tunes.
Seiji got a thing for beats that fucking KNOCK. This mix does not disappoint. Not for the sit-stillers or the wall-huggers.
He squeezed some Funky House tunes in here, too. So, you know, I most certainly dig that.
UPDATE: Looks like Seiji posted the tracklist on his site. Here it is, for your convenience:
1. Ravin A / Seiji
2. Party Hard / Donaeo
3. Embrace The Martian (Seiji VIP Dub) / Crookers feat. Kid Cudi
4. Embrace The Martian (Seiji Acid Mix) / Crookers feat. Kid Cudi
5. Calm Down / Skank
6. Dance With Me (Seiji Rmx) / Waxolutionists
7. Juke Dat Girl (Greenmoney Instrum) / DJ Gantman
8. Yo Voy (Seiji Rmx) / Novalima
9. D..D..D..D..JAY (feat. Petty) / Buraka Som Sistema
10. Need U Bad (Seiji Rmx) / Jazmine Sullivan
11. Burnin' / Coki
12. Tigerstyle (Footsie Rmx) / Tuby & Footsie
13. Spliff Dub (Rustie Rmx) / Zomby
14. Honey (Seiji Rmx) / Erykah Badu
15. Open Your Heart / Bar-Kays
source: [
nutriot
]