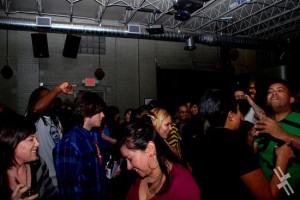 Big shout to the Gracie Chavez & the D.I.R.B. Crew. And yes, we will be Doin' It Real Bigger this Saturday.
Dj Gracie Chavez & Jef Cashless Rocking the party in the Main Room @ Block 21
and in the Howard Hughes Room:
DJ Pooks & Drew
2420 Washington | 21+ | Free! | No dress code.
Bonus: Peep the lil write up on ya boy, Cashless, over at Gracie's site, DustyCrates.com.