4Mar2009
posted by:
cashless
| share this:



category:
Films
,
Video
1 comment.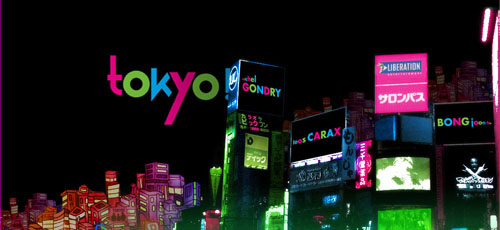 Michel Gondry x (Tokyo + Steven Seagal's Daughter) = Oh hell yeah!!!
Synopsis via BBQCHICKENROBOT.
Whether you're an indie film geek or the casual fan, you have probably heard about Tokyo!; the new 3-part film by directors Bong Joon Ho (The Host), Leos Carax (Bad Blood) and Michel Gondry (Eternal Sunshine). Tokyo! is about just that, Tokyo! It's a 3-fold film with 3 directors envisioning 3 different stories that take place in Tokyo.
Michel Gondry's Interior Design is based on a comic book written by Gabrielle Bell called Cecil and Jordan in New York. The film is about a young couple who is trying their luck at a happy future in the big city. The guy follows his ambitions to make films and sadly the couple starts to peel a part. The girl, played by Steven Seagal's Japanese daughter Ayako Fujitani, begins to turn into a CHAIR! WHAT?! Heck Yea!
Break… "Steven Seagal's Japanese daughter" WTF?!! Worth the ticket price alone!!!
French born Leos Carax's Merde is still quite a mystery to me. It involves a perhaps crazy and demented individual who causes a stir up in Tokyo. Apparently this Merde attacks people and blows things up with grenades. He gets captured and justice has its way on him. The media gets heavily involved and creates kookoo craze and I think you are going to have to watch this one a few times!
In Bong Hoon Jo's Tokyo! finisher, Shaking Tokyo, Teruyuki Kagawa plays a Hikikomori, yea read all about that. It's a strange yet intensely interesting topic. Kagawa lkives off of pizza and when a beautiful young pizza delivery girl gets knocked out from an earthquake in his apartment, he begins to fall in love. And if I tell you anymore of the story you will probably punch me and turn me into a Hikikomori too so I'll leave it up to your imagination for now!