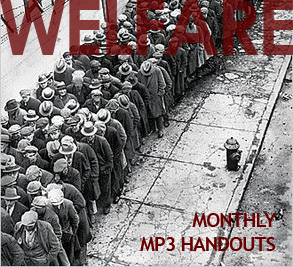 Here's the latest batch of buhbOmp mp3 handouts to help warm you up in this cold, harsh winter. …
(click the song names to download the tunes)
dj lil tiger | cool and quiet, but quick to start up a riot …
Abstract Truth – Get Another Plan (Extended Mix)
Monique Bingham's voice is just too beautiful. Abstract Truth is known for their house classic "We Had a Thing", but the drums on this tune rule my world. I think this dropped in 1996, well before this type of shit was on my radar. Shouts to Aser for putting me on to this many moons ago. To add some perspective to your time warp, feast your eyes on this.

Erup – Mek Noise
Been in a dancehall mood lately, and this tune off the Dashboard Riddim has been in my heavy rotation of late. Another hot production from Truck Back and Erup, the folks that brought you the massive "Click Mi Finga."

Demarco – Gal A You (raw)
**Audio NSFW** Another fire tune from Demarco, who's "Fallen Soldiers" tune mashed everything last year. This one is off the Outada Riddim, which came out some time back in October, I think. No matter, this shit stays hot. And I can't lie, I'm a total sucker for these throwback riddims anyway.

Witchdoctor feat. OutKast – Dez Only 1
Gotta take it back a bit with this one. Some of y'all might remember Witchdoctor's "Holiday". I know in Houston and in Austin, we played the fuck out of this tune for a long, LONG time. What folks might not know is that Witchdoctor put out a full-length solo album called A S.W.A.T. Healin' Ritual that had some real gems on it. Not everything from that record has held up over time, but this tune still does it for me. It doesn't hurt that 3 Stacks and Sir Lucious Left Foot put it down real strong. I can't believe it's been over 10 years since this song came out.

Mandrill – Mango Meat
Since I'm already looking back, here's another one from the vaults. I've mentioned this one before. One of my favorite Hip-Hop songs of all time (from probably my favorite Hip-Hop album of all time) is the Jungle Brothers' "Straight Out the Jungle," which was born from the greatness of this Mandrill masterpiece.

Bonus video: Jungle Brothers – Straight Out the Jungle

—————
empanadamn | R&B Babies | Serato ready
Aaliyah "Rock The Boat (Stimulated Remix)"
I always thought that I would get to meet Aaliyah. Baby Girl Rest In Peace.

Brandy "Drum Song"
This is probably the only track from her latest album that works in a DJ set. It's got somewhat of a smooth, broken feel to it. I used to not like Brandy because she looked like a goldfish with braids, but you can't deny that she has some bangers. Still, I can look past Moesha and all that as she's developed into a nice looking woman. But if it came down to it and I had to pick between her and Monica in a battle of "The Boy Is Mine", Monica wins.

Slim "Good Lovin'" (Feat. Ryan Leslie & Fabolous)
WOW! This track's got the perfect amount of knock, funk, bounce and sessiness to it, rapping aside. Slim can be hit or miss, but this one's a killa. Ryan Leslie is becoming a personal favorite for current productions the more I hear him. Hello BPMs in the 90s.

Amel Larrieux "Giving Something Up"
Amel has that winning combination of looks and sangin skills. However, seeing her live is a different thing. Yes, it's live and in person, BUT she goes off on scattin' (no 2 girls, one cup-o) reminiscent of Kim Wayans as the lounge singer doing "When The Saints Go Marching In" in "I'm Gonna Git You Sucka." With that, I love this track.

Notorious B.I.G. "Just Playin'" (Dreams)
Just because. (PS. I still have a crush on Dawn from En Vogue.)

—————