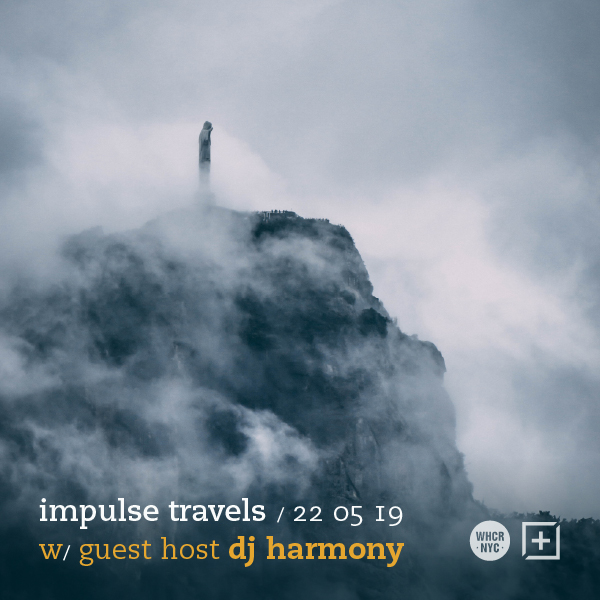 impulse travels radio. episode 341. 22 may 2019.
guest host: DJ HARMONY
Check out the latest episode of DJ Lil Tiger and Empanadamn's Impulse Travels Radio Show on WHCR 90.3fm in Harlem and Traklife Radio in downtown L.A.

» OR DOWNLOAD HERE «
( pc: right-click and save as / mac: option-click )
photo: Rio de Janeiro. | by Guillermo Giovine via Unsplash.
Our 5/22 show features guest host DJ HARMONY aka the homie Terrence, a long-time listener, supporter, and legit impulse traveler in town from A(t)lanta with his son Austin. The show features music from DJ Yoda + Omar (Japan + UK), Marcos Valle (Rio de Janeiro), GoldLink + Maleek Berry + Bibi Bourelly (DMV + Nigeria), Bryony Jarman-Pinto (London), August Greene + Brandy + Common (Dallas + McComb + Chi + Detroit), Tuxedo (Los Angeles + Seattle), Potatohead People + Giorgi + Radina Vee (Vancouver + Montréal), Nikitch + Kuna Maze (Brussels + Lyon), Jordan Rakei (Brisbane + London), Lion Babe (NYC), Ezra Collective + Loyle Carner (UK), Anderson .Paak (Los Angeles), Little Simz (London), Nickodemus + Grey Reverend (BK + Pittsburgh + Philly), Muito Kaballa (Köln) and more.