By: empanadamn on: Sep 24,2008 In:
Downloads
,
Music
This isn't another Kanye post, sorry. This is for LMFAO, a group out of Hollyhood, Califoolya. I won't front – I first heard these guys on an uptempo Fergie "Clumsy" remix they did that made the track playable for my club standards. The mop-topped, brightly-clothed duo make that nu electro / ravey RARRARARAAARRARRR shit, with humorous & perverse raps over it, upping the fun ante for both rap & club music.
Side note: One of the members is Red Foo, who used to make underground hip-hop with Dre Kroon over 10 years ago.
Although I'm not a fan of Love Lockdown, here's a much needed uptempo remix. The remix is kinda so-so, but I feel it necessary for club's sake. Disclaimer: the track is probably using the same unfinalized mixdown version of the track that was floating around a couple weeks back, so don't expect some magic.
Serato-ready with cue points.
http://www.zshare.net/audio/193201726b7a9c9c/
By: empanadamn on: Sep 23,2008 In:
Downloads
,
Music
I like this song except that Fonzworth is on it. In principal he should be dope. He runs with OutKast, is dapper, and can dance. But NO! Reminds me of the first time I heard MC Paul Barman. Paul's a super-cool guy in person, but I just can't get with his raps. Anyway, I cued it up in Serato to cut directly to Andre 3K's verse, rendering it Fonzworthless. 
http://drop.io/s5hcgkx (password:bb)
By: cashless on: Sep 23,2008 In:
Downloads
,
Mixes
,
Music
The creative masterminds at Shilo.tv present The MotherFucking Gaslamp's contribution to their We Make It Good mix series. It's an aggressive, mean one, so be prepared yungn's…
Tracklist:

GLK INTRO
BUCKETHEAD – SKRATCH BEAT
UGK – INTERNATIONAL PLAYERS ANTHEM
ROBOTO – VORTEX COOKIES (fLako Rmx) – GLK EDIT
NIRVANA – SCENTLESS APPRENTICE
KALYANJI ANANDJI – DHARMATMA THEME – TOMMY'S EDIT
JAYLIB – CHAMPION SOUND
DABRYE – ENCODED FLOW INSTRUMENTAL
FUZZ FACE – BRAINSWAPPER
SAMIYAM – PORNO SLAP
THE ROOTS – GET BUSY
THE CLIPSE – GRINDIN'
DJ SIGNIFY – LISTEN / THE ISOLATIONIST – INSTRUMENTALS
ALEXANDERS DARK BAND – DRUM ATTIK
OHNO – FAST GAMBLE
BULLION – I KNOW THERES NO ANSWER
THE SLAPPED EYEBALLERS – REDE HET SIE GSEIT
LES MOGOL – KALEIDOSCOPIC DREAM
THE GASLAMP KILLER – SHOWSTOPPER
FLYING LOTUS & THE GASLAMP KILLER – GNG BNG

…FIN…
Download the TMFGLK mix here.
By: cashless on: Sep 23,2008 In:
Music
,
News
,
Video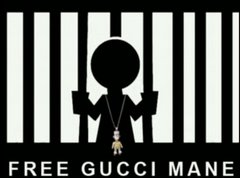 MTV blasts Gucci Mane's last interview before being hauled off to jail for a year for violating the terms of his probation stemming from a previous assault conviction. Since his release in 2006 Gucci Mane has completed no more than 25 of his 600 hours of community service. Mind you that Gucci barely got off an unrelated murder charge when he shot and killed rapper Henry Lee Clark III (Pookie Loc) in 2005. The charge was dropped as the grand jury in the case ruled the shooting was in self-defense.
What's the lesson here?
Don't push your luck.
By: cashless on: Sep 23,2008 In:
Houston
,
Music
,
Reeewind
,
Video
We loves us some Odd Squad/Coffee Brovaz/Odd squad over here at buhbOmp and we wanted to share the love with you.
Bonus: Can you spot a young Devin?
Bonus #2: What is the year make and model of the vehicle that Blind Rob is driving?
By: cashless on: Sep 22,2008 In:
Downloads
,
Music
So Kayne's released a mastered version of Love Lockdown, a song that I took as a cry for help from Young Yeezy. As it turns out, his VMA performance of the emo-diocre song must have prompted millions of Becky's to break out the Visa's because Love Lockdown is the #1 song download in both the Zune marketplace and iTunes… Finally something that Mac and PC users can agree on.
Top Songs downloaded from iTunes

1. Love Lockdown – Kanye West
2. So What – P!nk
3. Whatever You Like – T.I.
4. Love Story – Taylor Swift
5. Hot N Cold – Katy Perry
6. Disturbia – Rihanna
7. Paper Planes – M.I.A.
8. Crush – David Archuleta
9. I'm Yours – Jason Mraz
10. American Boy (featuring Kanye West) – Estelle

Sidebar: There must be some sort of strange synergy between the artists on the iTunes top downloaded songs list, because whenever they collab, vomit happens. But I'll get to that later…
Here's the live version of Love Lockdown from Mtv's 2008 VMA's that has the Becky's dripping in their A&F panties.
By: cashless on: Sep 22,2008 In:
Music
…as instrumentals!!!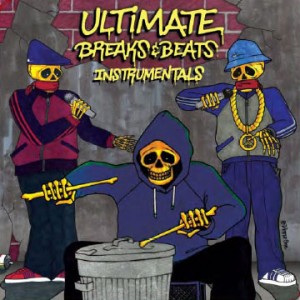 I'm not sure why no one thought of this before, especially when UBB was far more relevant in hip-hop and every dj and their mama wanted instrumental copies of all the classic breaks. 20 years plus after their initial release, El Michels Affair comes through with expert remakes.
Wilson Pickett or El Michels Affair? You be the judge:
Now if they can only remake Take me to the Madri Gras without the bells and smarmy organ leads…
You can pick up the UBB instrumentals here.
By: cashless on: Sep 22,2008 In:
Downloads
,
Music
I didn't want to sully the sanctity last blog post with anything unrelated to my mid-life crisis, but I just had to post another MeLo-X related download. Skimming over the MeLo-X blog, I stumpled upon this gem, The way I see it Remix Ep produced by none other than MeLo-X.
Although, it could use a considerable amount more Saadiq, you still need to download this.
By: cashless on: Sep 22,2008 In:
Downloads
,
Music
I suppose it's my middle aged crisis creeping in early, but I sorely miss the times when I was a heartbroken simp over some new faceless, nameless girl that is now more of a idea than a real actual person. Somehow this song reminds me of those youthful, innocent times before the true weight and burdens of adult life took their toll on my hairline.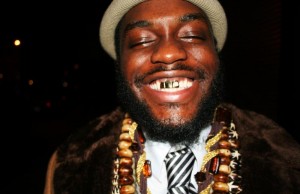 MeLo-X (above) pays invokes the spirit of the late, great J. Dilla with "And I know (Treat her right)". Peep game @ 320Kbps.