By: liltiger on: Dec 1,2008 In:
Music
,
News
My reverence for Bugz In The Attic's Kaidi Tatham knows no bounds. The multi-talented musician and producer is finally releasing a much-anticipated follow-up to his brilliant Feed the Cat LP from 2002. Freedom School recently posted an interview with Kaidi by Zaid Mudhaffer of Spine Magazine. Mudhaffer caught up with the man recently to get some quick insight into his new album, In Search of Hope.
Shout out to the good folks at Nutriot (one of my favorite blogs of late) for putting this on my radar.
For those not acquainted already with Kaidi's skills, peep some live footage of the man (on the keys at right) doing his thing:
By: liltiger on: Nov 25,2008 In:
Music
,
News
… or at least, a black person with prominent, rich white people pleading his case persistently.
Shrub pardoned 14 people earlier today (Monday) and commuted the sentences of two others, including Fugees contributor John Forté, who was serving 14 years after getting busted bringing liquid cocaine through Newark airport.
According to HipHopDX:
The reduced sentence comes after numerous high profile celebrities and politicians were writing the President on the musician and producer's behalf. Most notably, Utah Senator Orrin Hatch and 1970s singer/songwriter Carly Simon and her son were instrumental in garnering attention to the incarcerated Hip Hop artist. Hatch is also a musician.
Orrin Hatch? Are you fucking kidding me? I can't wait to hear Forté's work on How His Glory Still Shines (The Remixes!). Should be a banger. Most anticipated cassette of 2009. Bet.
By: liltiger on: Oct 21,2008 In:
Downloads
,
Mixes
,
Music
,
News
Here's another Obama mix to add to the collection, this one from The Evil Genius DJ Green Lantern and Russell Simmons. Heads up: that Mavado "We Need Barack" dub is sick as fuck. Don't say we didn't warn you:
Took a few delays but the Green Lantern x Russell Simmons x Barack Obama mixtape is here. With a line up that consists of Jay-Z, Talib Kweli, Nas, Charles Hamilton, Joell Ortiz, Busta Rhymes, Joe Budden and more you should already know it's dope.
Tracklist …
1. Intro
2. David Banner,Busta Rhymes,Talib Kweli "Black President" Rmx pt1 *
3. Barack Obama "Stand Up"*
4. Nas Speaks on Politics
5. Styles P and Cassidy "Make It Out"*
6. Jay-z Speaks "The American Dream"
7. Barack Obama "One Mic, One People"
8. Russell Simmons Speaks on Obama
9. Joe Budden,Twista,John Mayer "Waiting on the World to Change 2008″
10. Angie Martinez "Yes We Need A Mixtape!!"
11. Kanye West,Malik Yusef "Promised land
12. Wale,Rhymefest,Christina K, Royce 5′9 "Black President" RMX Pt2*
13. Barack Obama "My Life"*
14. Jay-z "Lick a Shot"*
15. Russell Simmons on Change
16. Wyclef "Obama for President"
17. Charles Hamilton "The Moment"
18. Find ur Dreams (interlude) *
19. George Bush's Highlight Reel
20. Mikkey Halsted "King George" *
21. Obama on Hip-Hop
22. Joel Ortiz feat Dante Hawkins "Letter To Obama" *
23. Akon , U.M. "Aint No Sunshine" *
24. Qadir, Dwayne (Invasion) "Its My Time
25. Johnny Polygon (Invasion),Amanda Diva "Colorblind" *
26. Mavado "We Need Barack" *
27. Jay-Z / Gabe Real "What We Need" (Speech)
28. Qadir "Yes We Can" Outro
Come get it like you know you want it ®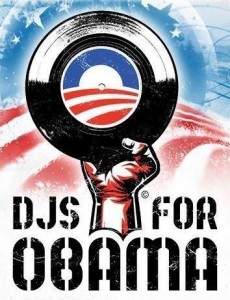 By: empanadamn on: Oct 18,2008 In:
Music
,
News
Along with a new book Eminem: The Way I Am, Marshall Mathers debuts a snippet from the new album's title track, aired on Shade 45 (Sirius Satellite Radio) this week. Apparently Slim's album Relapse will be be released between 50 Cent's Before I Self Destruct (12/09/08) and Dr. Dre's highly anticipated album Detox TBA (originally slated to drop in 2004).

(320 | Serato ready)
By: liltiger on: Oct 4,2008 In:
Downloads
,
Mixes
,
Music
,
News
I've been buhbomping the hell out of King Most's Obamix since Cashless hipped me to it a couple of weeks ago. Here are two more to add to the collection, one from Arizona's DJ Z-Trip and the other from Miami's Tom Leroc.
Recently, Shepard Fairey and I threw some fundraisers for the Obama campaign. We called them "The Party for Change". …
I've been wanting to put the mix I've been doing at these shows online, in hopes of spreading the word to people who need to hear it most.
——————————
Download DJ Tom Laroc's State of the Union Mix
By: cashless on: Oct 3,2008 In:
Houston
,
Misc.
,
News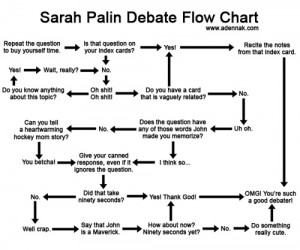 Lately my thoughts have been focused on the upcoming presidential elections and outside of my family, I haven't been able to think of little else. While the buhbOmp crew's focus is primarily music and entertainment, the seriousness of the election has somewhat redirected that, at least for me. This has been reflected upon heavily in some of my more recent posts. While I'd like to get back to what makes us who we are, critics and appreciators of music and other artforms, I can't stop myself from projecting a bit of concern for the future of this country onto this blog. You'll probably see more in the future as this have been by far the most gut-wrenching election seasons of all time.
More thoughts later.
***UPDATE***
Houston, you suck!!! Houston ranked DEAD LAST in VP debate viewership amongst 55 US TV markets. We were outclassed by places like Buffalo, Tulsa and Providence, RI. In fact, the viewership percentage was so low that it failed to even register.
Link to the Nielsen breakdown (pdf)
By: cashless on: Sep 30,2008 In:
News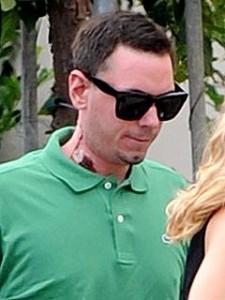 Although we don't personally know DJ AM from Adam (see what I did there? see it? see?), we wish dude and Travis Barker speedy and full recoveries.
via People Magazine
By: empanadamn on: Sep 25,2008 In:
Houston
,
News
Squincy Jones, fellow music nerd & co-organizer of the Thursday night weekly SPEAKERBOXX, was recognized as "Houston's Best DJ 2008″ by the Houston Press. I think it has a lot to do with the art direction of his promotions game ;)
Next time you see your boy, show him some luvs, or give him a huggie.
By: cashless on: Sep 24,2008 In:
News
,
Video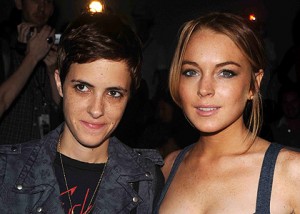 So Lindsay Lohan comes out of the closet shortly after Clay Aiken, which is cool, because we're not in the business of exposing other people's personals. But sheeeeit, let's be serious, no one was surprised about this one either.
To quote the late great poet, Pimp C, from the 2007 Negro spritual, "Shattered Dreams":
Some people gay, what can I say? The only judge is God
But don't be shame and try to hide cause then you livin fraud
Cause everythang done in the dark, gon' come to the light
So do yo' thang, cause cain't no man tell you what's wrong or right
Bonus: Pase Rock - Lindsay Lohan's Revenge (video)
By: cashless on: Sep 24,2008 In:
News
,
Video
John McScared "suspended" his campaign to "focus" on the current economic crisis. Bear in mind that this is the same dude that said that he himself is "not an expert on Wall Street". Here's another quote from the man himself, "The issue of economics is not something I've understood as well as I should."
So what's really going on? I've linked over some thoughtfulness from the Huffingtonpost.
Do yourself a favor and check it out.