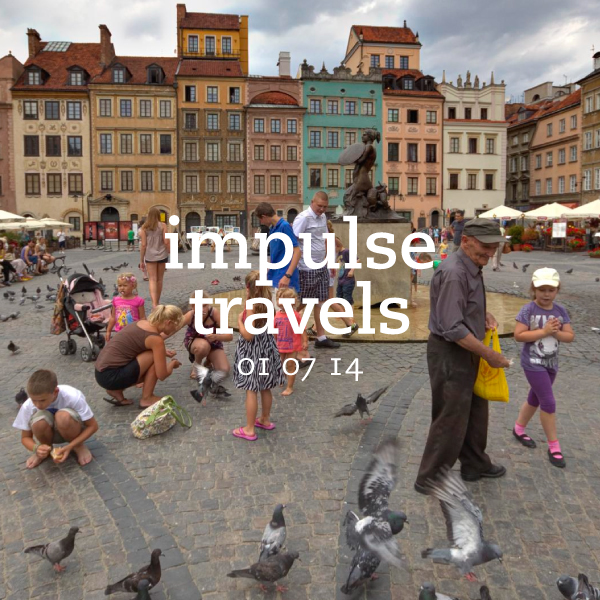 Check out the latest episode of DJ Lil Tiger and Empanadamn's Impulse Travels Radio Show on WHCR 90.3fm in Harlem.
impulse travels radio. episode 139. 01 july 2014.
[audio:http://buhbomp.com/impulse/impulse.140701.mp3|titles=dj lil tiger. impulse travels. 01 july 2014.]
» DOWNLOAD HERE « ( pc: right-click and save as / mac: option-click )
photo: Historic city center. Warsaw. Poland. | by Thierry. licensed under a Creative Commons Attribution-NonCommercial 4.0 International License.
This week's show featured new music from Floating Points (UK), Pharrel + Jay-Z + Disclosure (VA + BK + UK), Nickodemus + Brian J (BK), Spy From Cairo (Egypt + BK), Martyn + Four Tet (Nederland + D.C. + UK), Quantic + Nidia Góngora (UK + Colombia) plus music by Henri-Pierre Nöel (Haiti + Canada), Warsaw Afrobeat Orchestra + Bosq (Poland + Boston), Captain Planet + Chico Mann (L.A. + BK + Jersey), Lone (UK), Little Dragon (Sweden), Electric Wire Hustle (New Zealand), Monstah Black (NYC), MNEK (London), SBTRKT + Sampha (UK), Alina Baraz + Esta + Jarreau Vandal (L.A. + Amsterdam), Odesza + Madelyn Grant (Seattle + Michigan), Moonstarr + Kelly Nunes (Montréal + Toronto), Elder Statesman (New Zealand), Ty + Osage (UK + Philly), Anton Romero (UK), Ibibio Sound Machine (London + Nigeria) and more.